World Vegan Day
1st November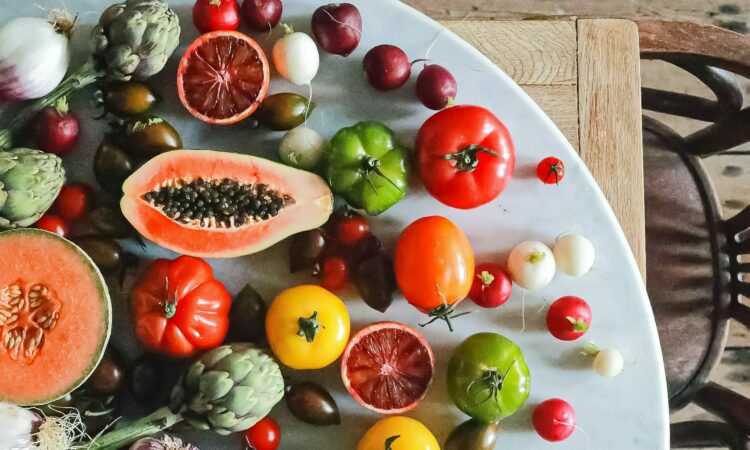 World Vegan Day, celebrated annually on November 1st, is a global observance that honours the ethical, environmental, and health-conscious choices embraced by individuals adopting a vegan lifestyle. It serves as a pivotal moment to raise awareness about the benefits of plant-based living, emphasizing compassion towards animals and the positive impact on the planet.
On this day, vegans and advocates worldwide engage in various activities to showcase the diversity and deliciousness of plant-based diets. The celebration underscores the importance of making mindful choices to reduce the environmental footprint and promote animal welfare.
World Vegan Day also marks the commencement of World Vegan Month, inviting people to explore and adopt veganism not just for a day but for an entire month. It's a time for reflection on sustainable food practices, the consequences of animal agriculture, and the potential for a healthier future.
The movement has gained momentum as more individuals recognize the interconnectedness of personal choices with global issues. Whether motivated by ethics, environmental concerns, or health benefits, World Vegan Day stands as a testament to the growing impact of the vegan lifestyle and its potential to create a more compassionate and sustainable world.
Recipe: Mushroom and Lentil Stuffed Bell Peppers
Serves: 4
Ingredients:
4 large bell peppers, halved and seeds removed
1 cup green or brown lentils, cooked
1 cup mushrooms, finely chopped
1 onion, finely diced
2 cloves garlic, minced
1 cup cherry tomatoes, diced
1 teaspoon ground cumin
1 teaspoon paprika
1 teaspoon dried oregano
Salt and black pepper to taste
2 tablespoons tomato paste
1 cup vegetable broth
2 cups cooked quinoa or rice
Fresh parsley, chopped, for garnish
A wide variety of quality ingredients for our recipes are available from Arkadia supermarkets in Malta and Gozo, including Arkadia FoodExpress Swatar and Arkadia Food Market Valletta.
Method:
1. Preheat the oven to 190°C.
2. In a pan, sauté onions and garlic until softened. Add chopped mushrooms and cook until they release moisture and brown.
3. Stir in cooked lentils, cherry tomatoes, cumin, paprika, oregano, salt, and black pepper. Cook for 5 minutes.
4. Add tomato paste and vegetable broth, simmer until the mixture thickens.
5. Place bell pepper halves in a baking dish. Fill each half with the lentil-mushroom mixture.
6. Cover the dish with foil and bake for 25-30 minutes until peppers are tender.
7. Serve the stuffed peppers over a bed of cooked quinoa or rice. Garnish with fresh parsley.
Stay up to date with our seasonal posts - https://arkadiafoodstore.com/seasonal/
Tell your Facebook friends about it.
Go back