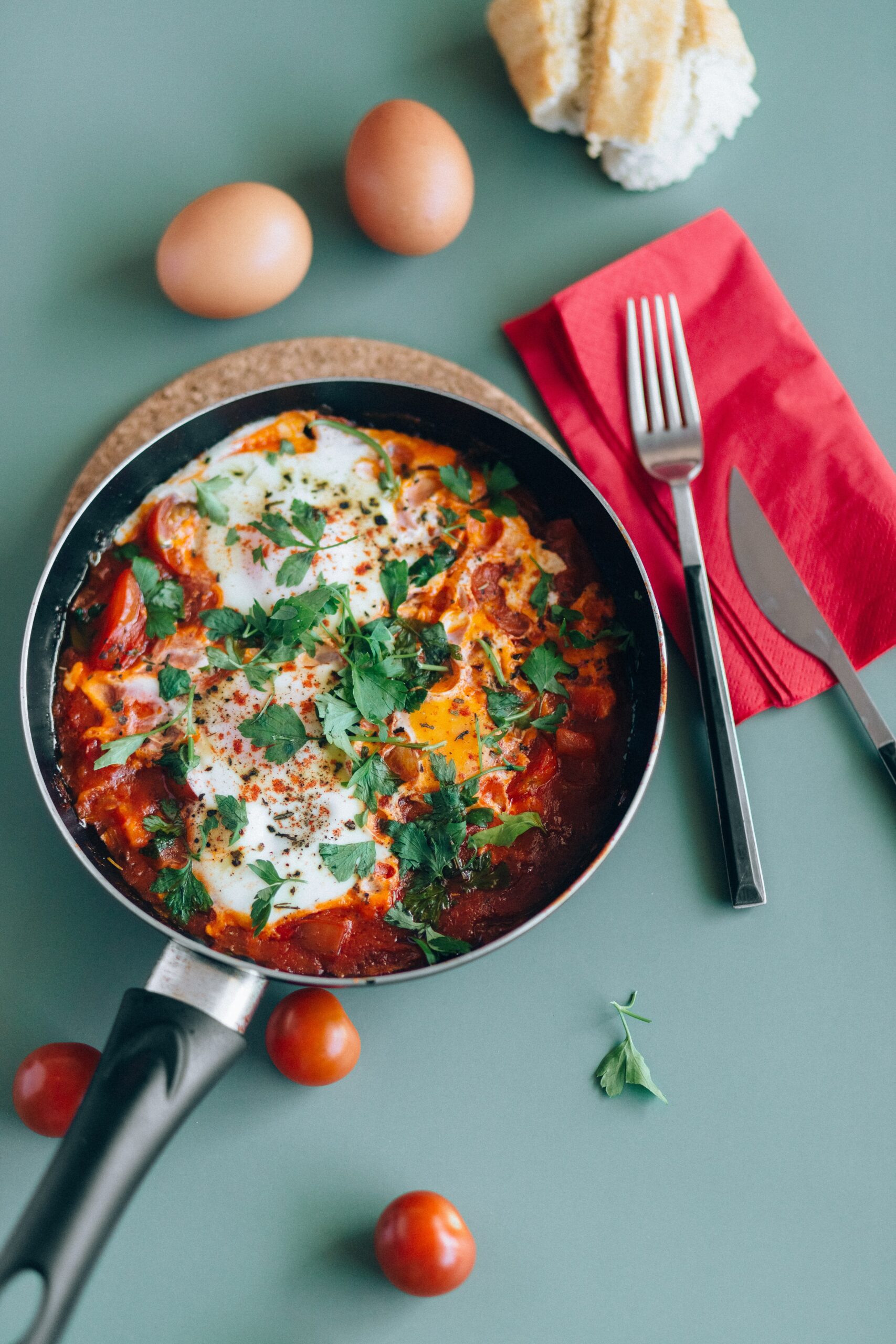 One Pot Wonder
One pot recipes ready in 30 minutes or less!
One Pot Baked Eggs
Create a delightful meal with One-Pot Baked Eggs. In a greased skillet, nestle halved cherry tomatoes and crack eggs into the spaces. Season with salt, pepper, and your choice of herbs. Bake until the eggs set, creating a harmonious blend of flavours. The tomatoes add sweetness, and the eggs, when baked to perfection, offer a creamy texture. Serve directly from the skillet, and enjoy a fuss-free, flavourful dish that effortlessly caters to a group, making breakfast or brunch a delightful affair.
Serves: 4
Cooking Time: 30 minutes
Ingredients:
8 large eggs
1 cup cherry tomatoes, halved
1 cup baby spinach
1/2 cup grated Parmesan cheese
2 tablespoons fresh basil, chopped
Salt and pepper to taste
Olive oil for greasing
A wide variety of quality ingredients for our recipes are available from Arkadia supermarkets in Malta and Gozo, including Arkadia FoodExpress Swatar and Arkadia Food Market Valletta.
Method:
1. Preheat the oven to 190°C. Grease a large oven-safe skillet or baking dish with olive oil.
2. Evenly distribute the halved cherry tomatoes in the skillet.
3. Create little wells among the tomatoes and crack one egg into each well, ensuring they are evenly spaced.
4. Scatter baby spinach around the eggs.
5. Sprinkle grated Parmesan cheese over the eggs and spinach.
6. Season with salt and pepper to taste.
7. Bake in the preheated oven for 12-15 minutes or until the egg whites are set but the yolks are still slightly runny.
8. Once done, remove from the oven and sprinkle fresh basil over the eggs.
9. Serve hot directly from the skillet and enjoy with your favourite crusty bread or as is.
Tell your Facebook friends about it.
Go back