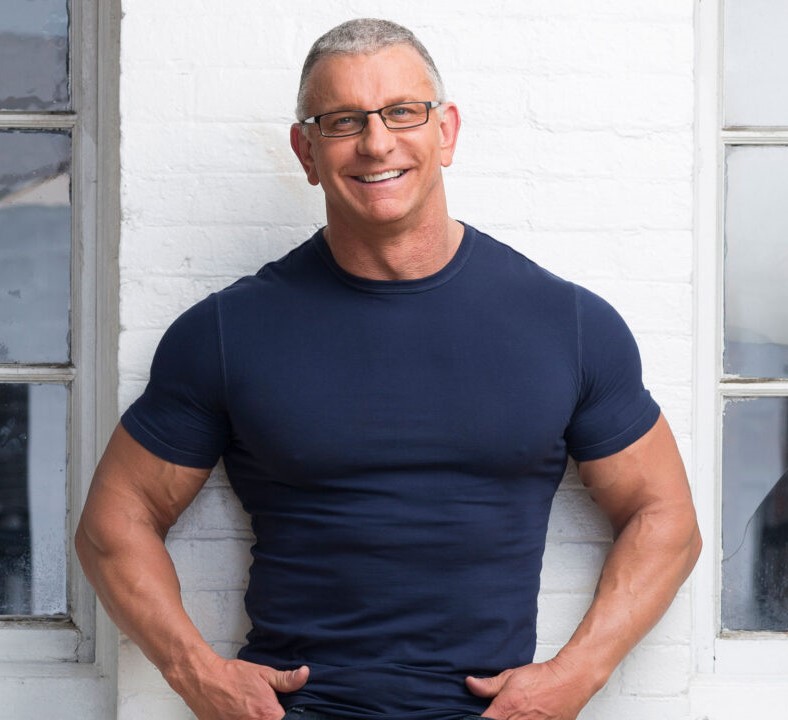 Famous Chefs' Dishes
Robert Irvine
Chef Robert Irvine is a renowned culinary personality known for his remarkable skills in the kitchen and his captivating presence on various cooking shows. Born in England, Irvine's culinary journey has taken him around the globe, honing his craft and acquiring diverse culinary expertise.

With a deep passion for food and cooking, Chef Irvine has starred in several popular TV programs, including "Dinner: Impossible" and "Restaurant: Impossible." In these shows, he showcases his culinary prowess while helping struggling restaurants overcome challenges and revitalize their businesses.

Beyond television, Chef Irvine is a successful restaurateur, author, and philanthropist. He has authored cookbooks, sharing his recipes and culinary knowledge with enthusiasts worldwide. Moreover, he actively supports the military community through charitable endeavours.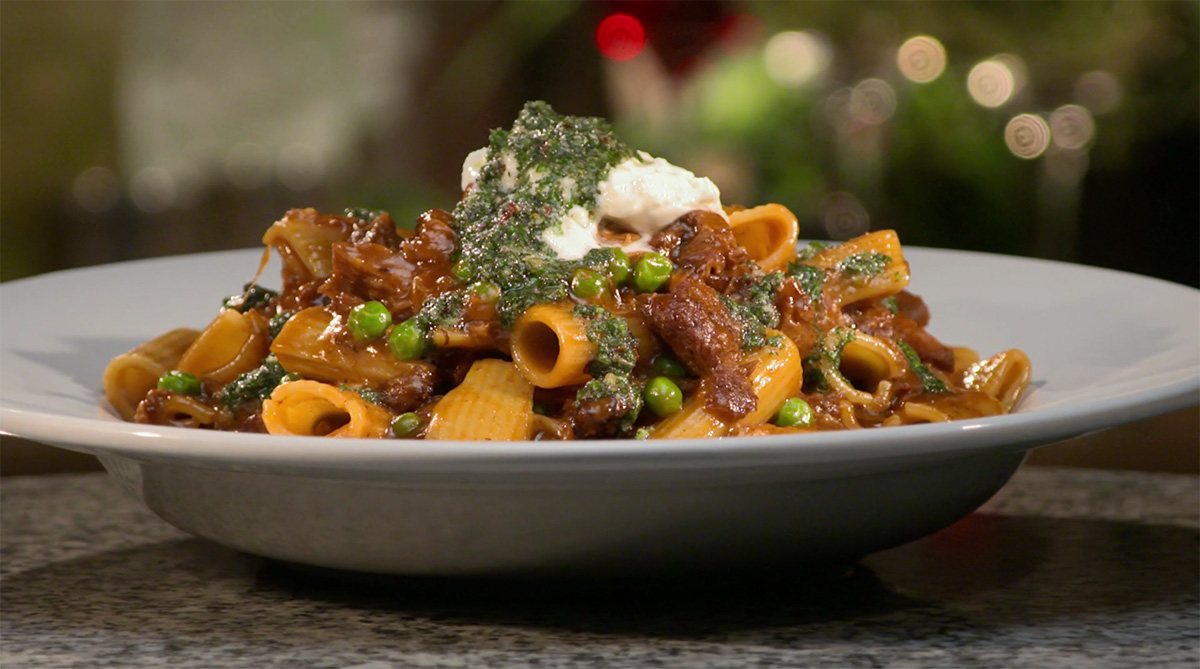 Robert Irvine's Lamb Rigatoni
Serves: 4
Time: 4 hrs 20 mins
Ingredients
For the ragout:
7kg lamb shanks
2 tbsp salt
1 tbsp ground black pepper
1 onion, chopped
2 carrots, chopped
3 stalks celery
Garlic cloves, sliced
113g tomato paste
2 cups white wine
9lt chicken stock
340g canned tomatoes
1 sprig thyme
1 sprig rosemary
For the pesto:
3 cloves garlic
2 tbsp pine nuts
1 bunch flat leaf parsley
1 bunch basil
1/3 cup grapeseed oil
1 tbsp lemon juice
2 tbsp grated Parmesan cheese
Salt and pepper
For the pasta:
455g rigatoni
2 tbsp grated Parmesan
4 tbsp ricotta cheese
1 cup peas (optional)
Method:
1. Preheat the oven to 163 degrees Celsius.
2. Season the lamb shanks with salt and pepper and add them to a large saucepan over medium heat. Sear on both sides before removing the shanks from the pan and setting them aside.
3. Add the onions, carrots, celery, garlic, and tomato paste to the pan and cook for 4 minutes.
4. Deglaze the pan with white wine and cook for 2 minutes.
5. Add the chicken stock, canned tomatoes, thyme, and rosemary.
6. Place the lamb shanks back in the pan and cover. Place them in the oven and allow to cook for approximately 4 hours.
7. Remove the lamb from the oven and remove the meat from the bone and all tendons. Shred the meat and place it back into the braising liquid.
To make the pesto:
1. Add the pine nuts, garlic, and grapeseed oil to a food processor and blend.
2. Add parsley and basil and blend again.
3. Finish the pesto with the lemon juice and parmesan and season with salt and pepper.
To make the pasta:
1. Fill a large pot with water, season and bring to a boil. Add the pasta and cook according to the package instructions.
2. Sauté the cooked pasta, lamb ragout and peas in a pan.
3. Serve the ragout in a bowl and top with ricotta cheese, pesto sauce and parmesan cheese.
Stay up to date with our Famous Chefs' Dishes - https://arkadiafoodstore.com/famouschefdishes-2/
Tell your Facebook friends about it.
Go back