Special Diets
Low Fat Recipes
A low-fat diet is a nutritional approach that aims to limit the intake of dietary fats. Low fat recipes typically focus on reducing saturated and trans fats to promote heart health and manage weight. Emphasizing fruits, vegetables, whole grains, and lean proteins, it can aid in improving overall well-being and reducing certain health risks.
Check out these simple low fat recipes which are guaranteed to please all the family.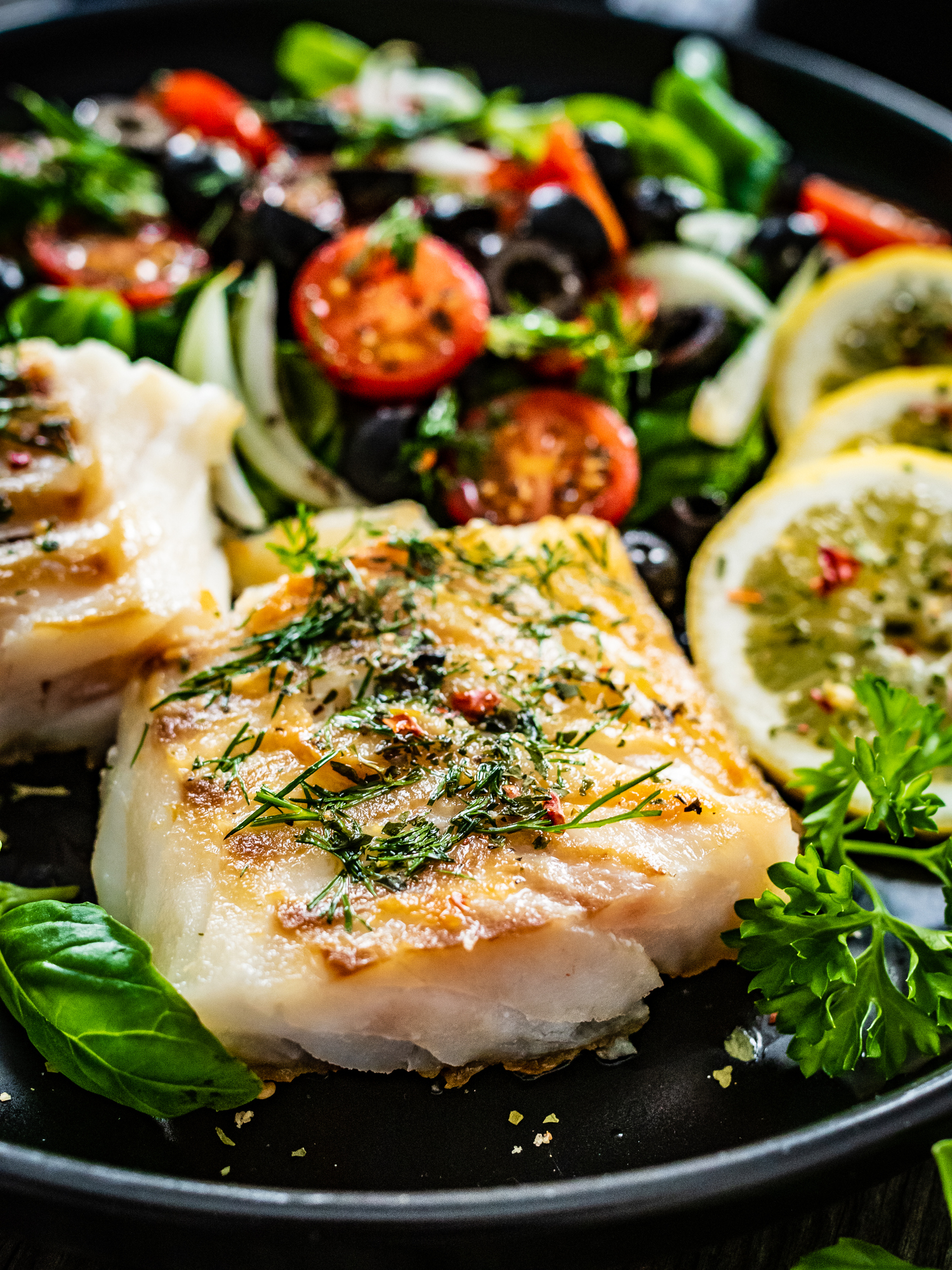 Baked Cod with Herbed Quinoa
Serves: 4
Ingredients:
4 cod fillets
1 cup quinoa
2 cups vegetable broth
1 tablespoon chopped fresh parsley
1 tablespoon chopped fresh dill
1 tablespoon chopped fresh chives
Lemon wedges for garnish
Method:
1. Preheat the oven to 190°C.
2. Rinse the quinoa under cold water and drain. Cook the quinoa in vegetable broth according to the package instructions.
3. Place the cod fillets on a baking sheet lined with parchment paper and sprinkle with the chopped herbs.
4. Bake the cod for 15-20 minutes until it's cooked through and flakes easily with a fork.
5. Serve the cod over a bed of herbed quinoa and garnish with lemon wedges.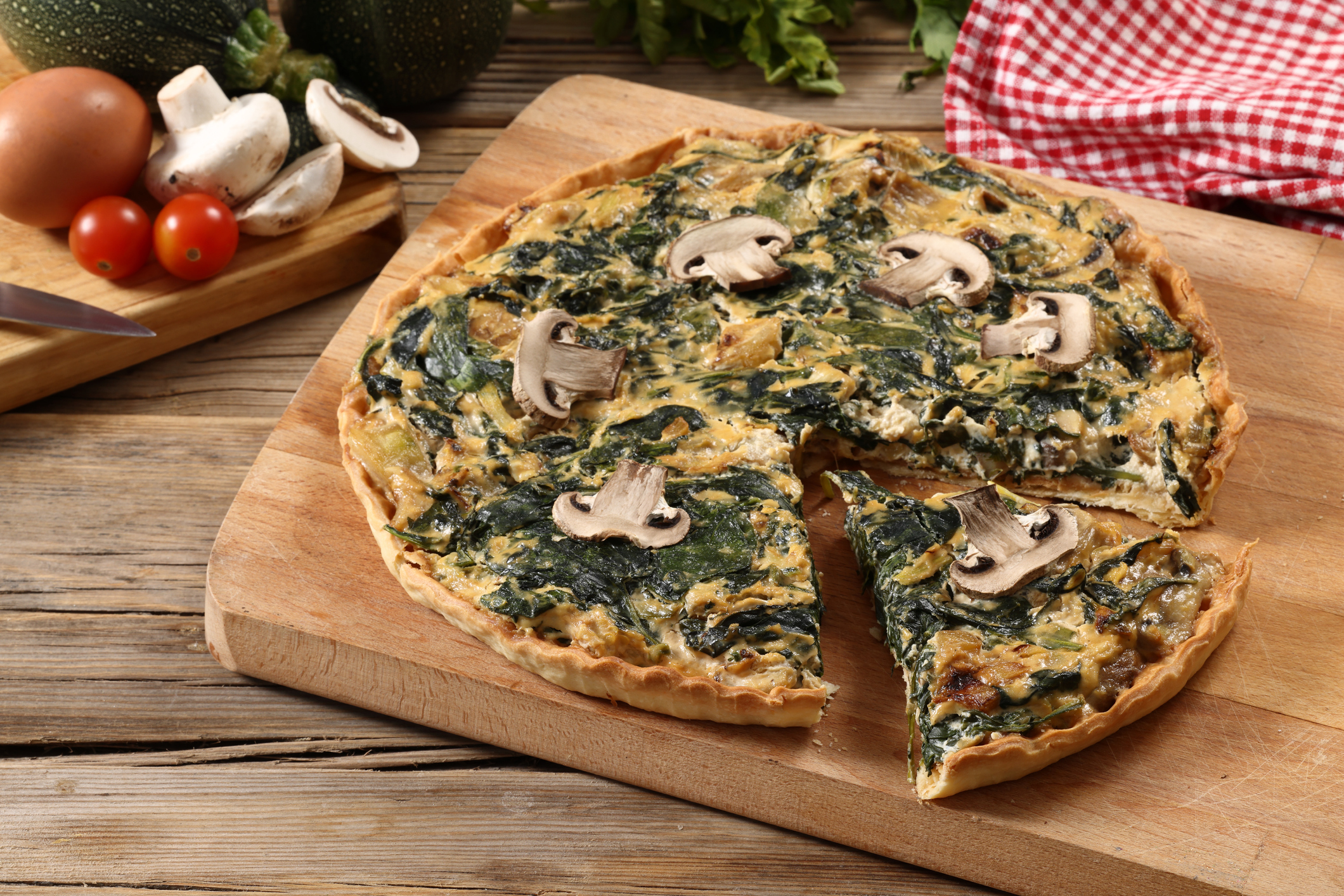 Low Fat Zucchini Quiche
Serves: 4
Ingredients:
1 refrigerated pie crust (store-bought or homemade)
1 tablespoon olive oil
1 small onion, finely chopped
2 cups grated zucchini (about 2 medium zucchinis)
1 cup sliced mushrooms
1 cup baby spinach
1 cup reduced-fat shredded cheddar cheese
4 large eggs
1 cup low-fat milk
1/2 teaspoon dried thyme
Salt and pepper to taste
Method:
1. Preheat the oven to 190°C.
2. Roll out the pie crust and press it into a 9-inch pie dish. Trim any excess crust hanging over the edges.
3. In a large skillet, heat the olive oil over medium heat. Add the chopped onion and sauté for 2-3 minutes until it becomes translucent.
4. Stir in the grated zucchini and sliced mushrooms. Cook for about 4-5 minutes until the vegetables are softened and any excess moisture from the zucchini has evaporated.
5. Add the baby spinach to the skillet and cook for an additional 1-2 minutes until it wilts. Remove the skillet from the heat and let the vegetable mixture cool slightly.
6. In a mixing bowl, whisk together the eggs, low-fat milk, dried thyme, salt, and pepper until well combined.
7. Spread the vegetable mixture evenly over the pie crust in the pie dish.
8. Sprinkle the shredded cheddar cheese over the vegetables.
9. Pour the egg mixture over the vegetables and cheese, making sure it's evenly distributed.
10. Place the quiche in the preheated oven and bake for about 30-35 minutes or until the quiche is set and lightly golden on top.
11. Remove the quiche from the oven and let it cool for a few minutes before slicing and serving.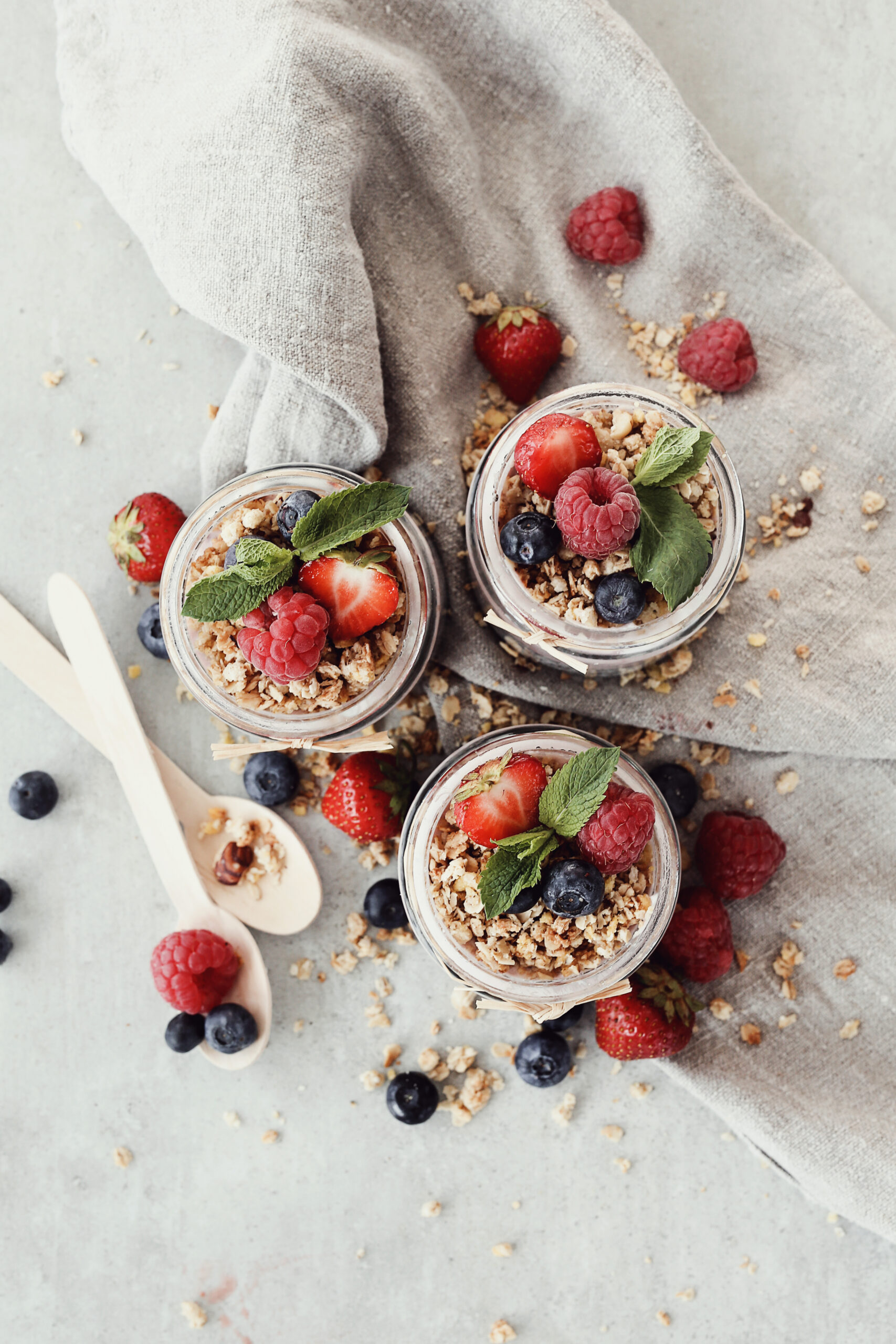 Low Fat Berry Parfait
Serves: 4
Ingredients:
2 cups low-fat or fat-free vanilla yogurt
1 cup mixed fresh berries (strawberries, blueberries, raspberries, etc.)
1 tablespoon honey
1/4 cup low-fat granola
Method:
1. Wash and slice the fresh berries.
2. In a small bowl, mix the berries with honey to lightly sweeten them.
3. In four individual serving glasses or dessert cups, layer the ingredients. Start with a spoonful of vanilla yogurt at the bottom of each glass.
4. Add a layer of the honey-sweetened berries on top of the yogurt.
5. Repeat the layers with yogurt and berries until the glasses are almost full.
6. Top each parfait with a sprinkle of low-fat granola for a crunchy texture and added flavour.
7. Refrigerate the parfaits for at least 30 minutes before serving.
Medical Disclaimer
The information provided on this website is provided "as is" and is intended for general information only. It is not intended as medical advice and should not be relied upon as a substitute for professional consultation with a qualified healthcare provider, familiar with your individual medical needs.
Stay up to date with our recipe ideas for special diets - https://arkadiafoodstore.com/specialdiets/
Tell your Facebook friends about it.
Go back