Tomahawk
Available from the PRIME Butcher Counter at Arkadia Foodstore Gozo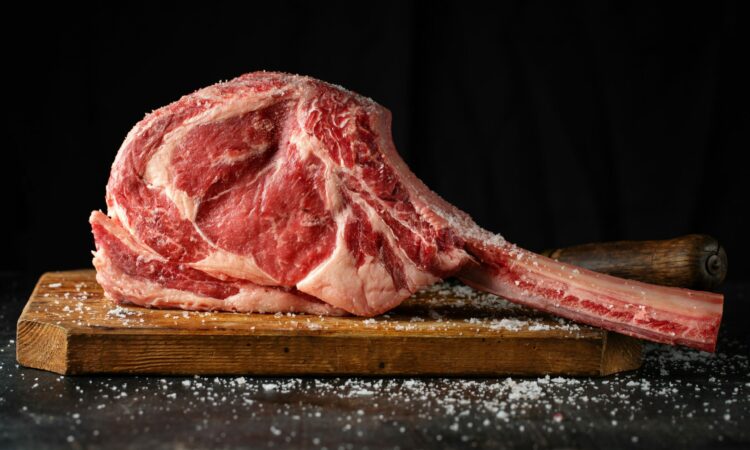 The tomahawk steak is cut from the beef's rib and the extra bone sticking out from the meat makes it extra juicy and presentable. This cut of meat got its name from its resemblance to the Indian axe called 'Tomahawk'. Tomahawks are best cooked on the grill, but they may also be pan-seared, oven-broiled, or smoked.
Recipe: Grilled Tomahawk Steak
Time: 1 hour 25 mins
Servings: 4
Ingredients:
900g tomahawk
1 ½ tsp basic dry rub
1 tbsp olive oil + extra for brushing
1 tbsp salted butter
1 tbsp minced chives
Salt and pepper
Method:
1. Rub the meat with the dry rub on both sides and let it sit at room temperature for one hour.
2. Preheat the grill on medium-high and oil the grate.
3. Brush the meat with the oil and place it on the grill. Close the lid and cook for 18 minutes, turning the steak from time to time.
4. Remove from the heat and set aside. Cover with aluminium foil and let it rest for 10 minutes.
5. Turn up the burners on high heat. Dab the meat with paper towels and place it back on the grill. Cook for one minute on each side.
6. Place the butter on the steak and top with chives. Season with salt and pepper and serve immediately.
Stay up to date with our counter products and recipe ideas - https://arkadiafoodstore.com/counterproducts/
Tell your Facebook friends about it.
Go back