Cucumber
Available from Charles Attard's Fruit & Vegetable counter at Arkadia Foodstore Gozo.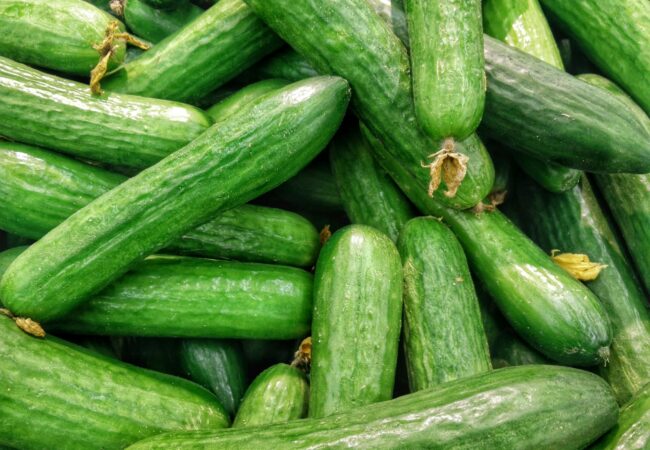 Even though one might think of cucumbers as vegetables, they are actually fruit, from the same family as watermelons and pumpkins. Thanks to their numerous health benefits, cucumbers are not just a crunchy, fresh addition to meals. They can also be used in a number of skincare rituals. The high water component in cucumbers is a great help to stay hydrated.
Recipe: Cucumber and Shrimp Salad
Time: 15 mins
Servings: 4
Ingredients:
2 cups cooked shrimp, chopped
2 cups diced cucumber
1 cup diced red bell pepper
1 jalapeño, seeds removed and minced
2 tbsp chopped parsley
1 tbsp chopped mint
2 tbsp lemon juice
1 tbsp olive oil
Salt and pepper
Method:
1. Place all ingredients in a serving bowl and stir to combine.
2. Season to taste and serve.
Stay up to date with our counter products and recipe ideas - https://arkadiafoodstore.com/counterproducts/
Tell your Facebook friends about it.
Go back