Emmental
Available from the Charcuterie Suzanne Delicatessen counter at Arkadia Foodstore Gozo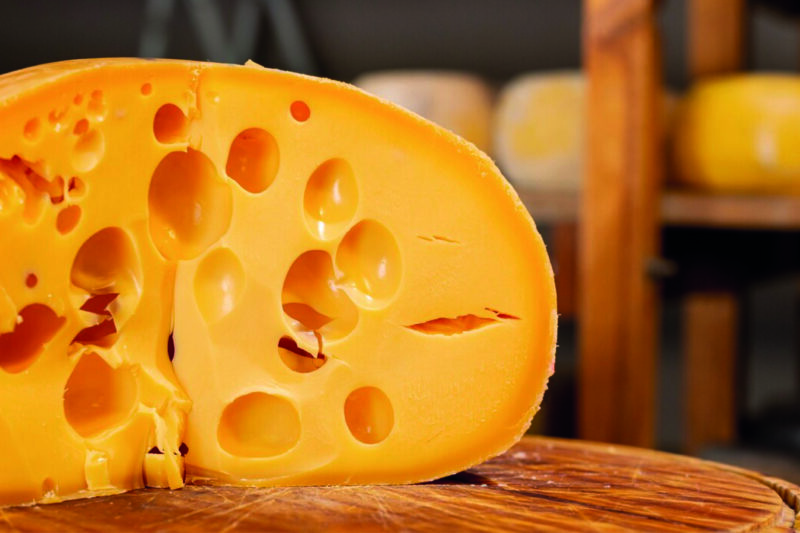 Emmental is a Swiss kind of hard cheese produced from cow's milk. This traditional cheese originated from the Emmental valley in Switzerland, hence its name, and it is characterised by a mild taste, fruity aroma, and a pale yellow colour. The holes in the cheese are the result of a difficult cheese production process which may take over two months.
Recipe: Leek and Emmental Quiche
Time: 1 hour 30 mins
Servings: 6
Ingredients:
3 large leeks, washed and chopped (keep the water)
3 tbsp unsalted butter
1/3 cup water
115g – 170g Emmental cheese
5 eggs, beaten
1 cup heavy whipping cream
Salt and pepper
1 savoury pie crust
Method:
1. Preheat the oven to 200 degrees Celsius.
2. Melt the butter in a skillet on medium-high heat. Add the leeks, with the water they were washed in, to the skillet and season with salt. Reduce heat to medium and cook, uncovered, for about 15 minutes until the water has evaporated but the leeks are still moist. Set aside to cool.
3. While the leeks are cooking, combine the eggs, cream and some salt and pepper in a bowl. Once ready, gradually stir in the cooked leeks.
4. Pour the mixture into the prepared pie crust and cover the crust with aluminium foil to prevent it from burning prematurely.
5. Lower the oven temperature to 190 degrees Celsius and bake the quiche for 30 minutes. Remove the aluminium foil and continue baking for another 15 minutes until the crust is golden.
6. Remove from the oven and allow it to set for 15 minutes before cutting.
Stay up to date with our counter products and recipe ideas - https://arkadiafoodstore.com/2023/08/04/counters-gozo/
Tell your Facebook friends about it.
Go back