Capers
Available from the Charcuterie Suzanne Delicatessen counter at Arkadia Foodstore Gozo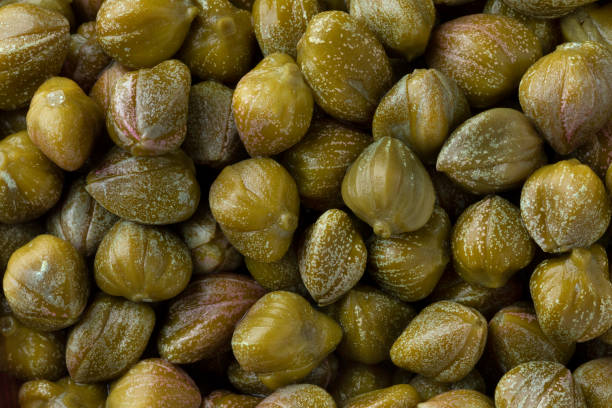 Capers grow in the Mediterranean and are very versatile as they can be added to many different types of savoury dishes for that extra salty and sour kick of flavour. Having to be picked by hand, capers are considered to be quite the delicacy. The good news for those who fancy them, is that they are available all year round. Capers can be found preserved in salt, wine vinegar, brine, or olive oil.
Recipe: Eggplant Caponata
Time: 1 hour 25 mins
Servings: 10
Ingredients:
1 eggplant, chopped, skin on
1 onion, chopped
3 garlic cloves, peeled
¼ cup olive oil
¼ cup green olives, chopped
¼ cup pine nuts
3 tbsp capers
1 can tomato paste
½ cup water
2 tbsp balsamic vinegar
1 tsp sugar
Salt and pepper
Method:
1. Place the eggplant, onion and garlic in a food processor and pulse until finely chopped, but not completely pureed.
2. Heat some olive oil in a large skillet over medium-high heat. Transfer the eggplant mixture to the skillet and sauté for 10 minutes until soft.
3. Reduce to low heat and add the green olives, capers, pine nuts, tomato paste, water, vinegar, sugar, salt, and pepper. Mix well and cook, covered, for 1 hour, stirring occasionally.
4. Season with additional salt, pepper, and sugar if desired. You may also stir in more water until you reach the desired consistency. Serve at any temperature.
Stay up to date with our counter products and recipe ideas - https://arkadiafoodstore.com/counterproducts/
Tell your Facebook friends about it.
Go back