Turnips
Available from Charles Attard's Fruit & Vegetable counter at Arkadia Foodstore Gozo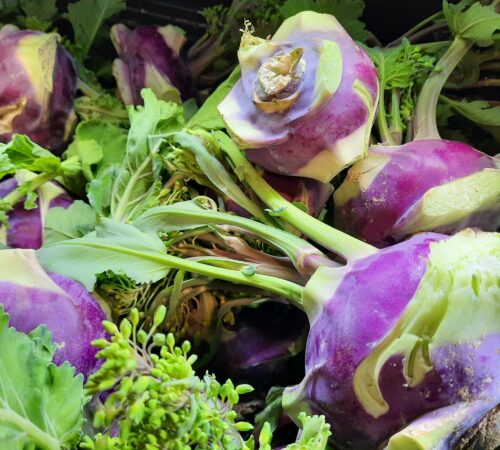 Turnips are root vegetables from the cabbage family, thought to have originated from East Asia. They can be eaten raw and served with dips or added to salads for that extra crunch. If you prefer them cooked, turnips are great roasted, mashed, or even baked. Turnip leaves are also edible, and may be boiled, steamed, stir-fried, or grated onto salads.
Recipe: Mashed Potatoes and Turnips
Time: 50 mins
Servings: 4
Ingredients:
6 medium potatoes, peeled and cubed
2 turnips, peeled and cubed
2 tbsp olive oil
Salt and pepper
½ cup whole milk, warmed
2 tbsp butter, melted
1 sprig fresh thyme, leaves removed and finely chopped
Method:
1. Preheat the oven to 200 degrees Celsius.
2. Place the potatoes and turnips on a baking sheet. Drizzle with olive oil and season with salt and pepper.
3. Roast the vegetables for 20 minutes. Then, stir the vegetables and continue roasting for another 20 minutes until golden.
4. Transfer the vegetables to a mixer and whip on medium speed until creamy, leaving some chunks.
5. Reduce to low speed and add the milk, melted butter and thyme. Mix until combined and serve.
Stay up to date with our counter products and recipe ideas - https://arkadiafoodstore.com/2023/08/04/counters-gozo/
Tell your Facebook friends about it.
Go back