Manchego Cheese
Available from the Charcuterie Suzanne Delicatessen counter at Arkadia Foodstore Gozo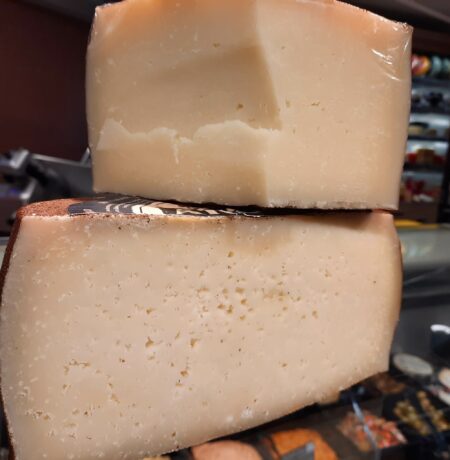 Originating from La Mancha in Central Spain, Manchego cheese is produced from Manchega sheep's milk. It is a semi-hard type of cheese, uniquely identified by its inedible herringbone rind and sweet taste. Its flavour and texture sharpen with age. Pair with honey, almonds, or marmalade.
Recipe: Fried Manchego Cheese
Total Time: 17 mins
Makes: 15 slices
Ingredients:
225g Manchego cheese
70g all-purpose flour
150g breadcrumbs
2 large eggs,
2 tsp paprika
2 tsp dried oregano
1/4 tsp black pepper
½ cup oil for frying
Water
Method:
1. Cut off the cheese rind and slice into 15 triangles.
2. Place the flour, eggs, and breadcrumbs into three separate bowls.
3. Beat the eggs with one tablespoon of water.
4. Combine the paprika, oregano, and black pepper with the breadcrumbs.
5. Coat each triangle of cheese with flour first, then dip into the egg mixture and finally, into the breadcrumbs mixture. Make sure each triangle is coated well and all over.
6. Arrange the cheese on a tray and freeze for 30 minutes.
7. Heat the oil in a deep fryer or a skillet and fry until golden brown.
8. Serve warm with a sour cream and garlic dip or sweet jams.
Stay up to date with our counter products and recipe ideas - https://arkadiafoodstore.com/2023/08/04/counters-gozo/
Tell your Facebook friends about it.
Go back