Parma Ham
Available from the Charcuterie Suzanne Delicatessen counter at Arkadia Foodstore Gozo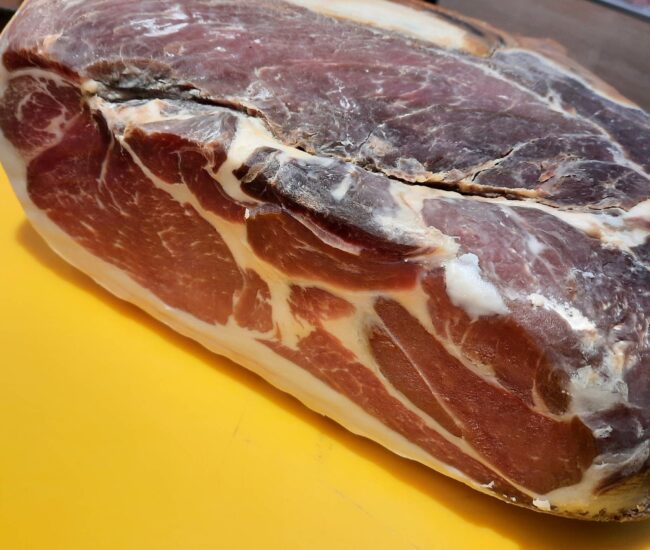 Parma ham, or prosciutto di Parma, is one of the finest hams in the world and it is grown in Parma, within Italy's Emilia Romagna region. It is distinguished by its pinkish colour and a strip of fat running down on one side, and it is most commonly served as thin slices. Parma ham boasts an exquisite combination of sweet and savoury flavours, with a delicate aroma and a versatile profile of recipes it can go with.
Recipe: Ricotta and Parma Ham Flatbread
Time: 5 mins
Makes: 4
Ingredients:
250g ricotta
Zest of ½ a lemon
A handful of basil leaves, chopped
4 Italian flatbreads
8 slices Parma ham, torn
Olive oil
Method:
1. Mix the ricotta, lemon zest and basil.
2. Spread over the flatbreads and grill for a bit until golden.
3. Add the Parma ham, some more basil leaves and a drizzle of olive oil to serve.
Stay up to date with our counter products and recipe ideas - https://arkadiafoodstore.com/counterproducts/
Tell your Facebook friends about it.
Go back