Minced Meat
Available from the PRIME Butcher Counter at Arkadia Foodstore Gozo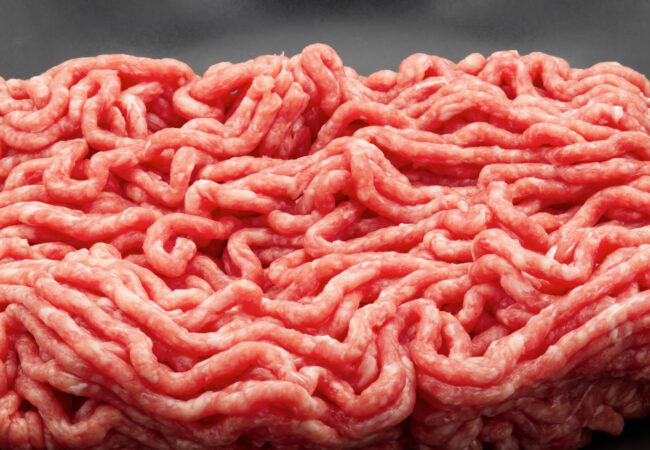 Minced meat is meat that has been finely chopped with a knife or a mincing machine. This can be made of pork, veal, lamb, goat or poultry, or a combination of more than one type of meat. Minced meat is made from a combination of lean meat and fat trimmings that are not substantial enough to be sold on their own. Minced meat is used in a variety of dishes as it is easy to prepare and store.
Recipe: Meatballs
Time: 45 mins
Servings: 4
Ingredients:
32g breadcrumbs
23g grated parmesan
¼ tsp garlic powder
¼ tsp onion powder
¼ tsp Italian seasoning
Salt and pepper
1 egg
30ml whole milk
225g Italian sausage
225g minced beef
Cooking oil
Red sauce
Method:
1. Combine the breadcrumbs, parmesan, garlic powder, onion powder, Italian seasoning, and some salt and pepper in a small bowl.
2. In a separate bowl, whisk the egg.
3. Add the breadcrumbs mixture, egg, milk, sausage, and minced beef to a large bowl. Combine using your hands.
4. Let the mixture rest for 5 minutes for the breadcrumbs to soften. Divide and shape the meat into 16 meatballs.
5. Heat a tablespoon of cooking oil in a large skillet over medium heat.
6. Place the meatballs in the skillet and cook until brown on all sides and cooked through.
7. Transfer the cooked meatballs to a pot of red sauce and simmer for a few more minutes before serving.
Stay up to date with our counter products and recipe ideas - https://arkadiafoodstore.com/2023/08/04/counters-gozo/
Tell your Facebook friends about it.
Go back