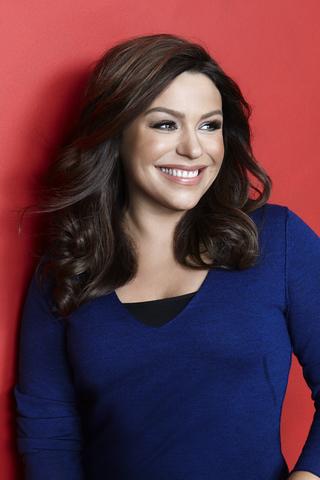 Famous Chefs' Dishes
Rachael Ray
Rachael Ray, or Rachael Domenica Ray, is an American chef and television personality. Her programmes, along with her lifestyle magazine and cookbooks, mainly focus on promoting quick and easy recipes.
Ray has been confident in the kitchen from a young age, as she used to help at her family's restaurant businesses in Cape Cod. She pursued her culinary ambitions in her early 20s by going to New York City, and that is where her career really flourished. She started off as a counter attendant, then moved on to management and buying positions in the City's top food markets. It was while she was holding a buyer position at Cowan & Lobel that she launched her television career. Ray combined her cooking skills with her flair for business and started offering cooking classes to promote the market during the holidays. Soon after, she was offered a contract by a local station to produce a weekly cooking segment called '30-Minute Meals'. This proved to be a huge success and it was nominated for two local Emmy Awards in its first year.
Ray's success led her to be recognised by Food Network, a popular American cable television company, where she ended up hosting a number of successful programmes apart from '30-Minute Meals'. All this allowed her to develop an extensive media brand around her '30-Minute Meals'. One triumph after another, Rachael Ray continued to build her empire by launching her own line of kitchen items and home furnishings, as well as a brand of dog food.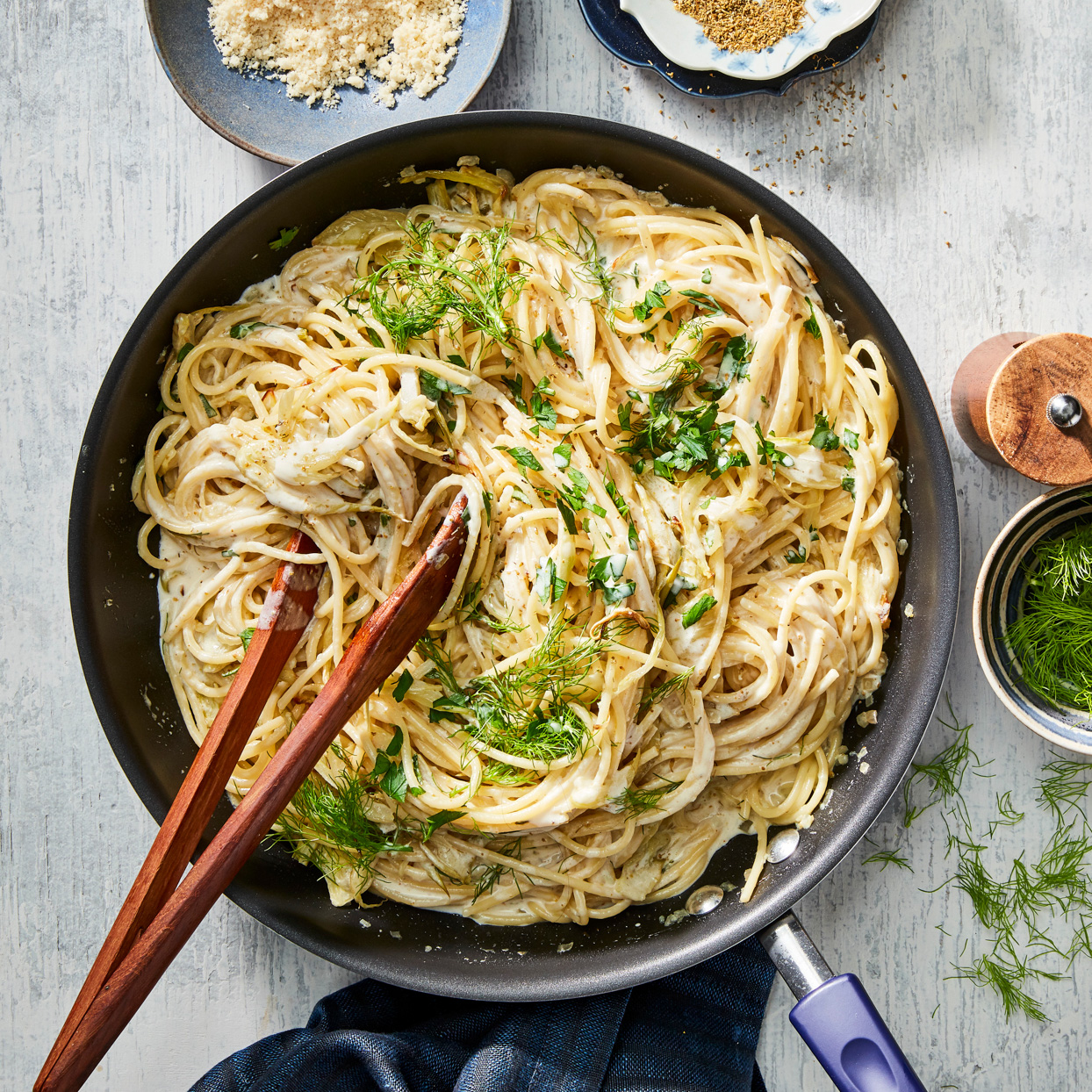 Rachael Ray's 30-Minute Roasted Fennel Spaghetti
Ingredients:
2 fennel bulbs, quartered, cored and thinly sliced; fronds reserved and chopped
3 tbsp extra virgin olive oil
2 tbsp butter
2 shallots, finely chopped
4 garlic cloves, grated or finely chopped
1 tsp ground fennel seeds
1 lemon, zested and juiced
1 cup white wine
1 cup heavy cream
450g spaghetti
1 cup grated Parmigiano-Reggiano or Pecorino
Handful fresh parsley, chopped
Salt and pepper
A wide variety of quality ingredients for our recipes are available from Arkadia supermarkets in Malta and Gozo, including Arkadia FoodExpress Swatar and Arkadia Food Market Valletta.
Method:
1. Preheat the oven to 230 degrees Celsius. Boil some water in a large pot for the pasta and season with salt.
2. Meanwhile, line a baking sheet with baking paper. Place the fennel onto it and drizzle with 1 tablespoon of olive oil. Season with salt and pepper, and toss.
3. Roast the fennel for 20 minutes, stirring halfway through, until soft and slightly browned. Meanwhile, heat a large shallow skillet over medium heat. Add the remaining olive oil and butter.
4. Once the butter is melted, add the shallots and season with salt and pepper. Stir for 2 minutes.
5. Pour in the wine and reduce by half, taking around 5 minutes. Add the heavy cream and reduce heat to low. Cook for 10 minutes until thickened and stir in the lemon juice.
6. Once the water in the pot is boiling, add the spaghetti and cook for a minute less than instructed on the packaging. Set aside ½ cup of cooking water and drain the pasta.
7. Toss the spaghetti in the skillet with the sauce, roasted fennel, cooking water, and cheese. Top with fennel fronds and parsley.
Stay up to date with our Famous Chefs' Dishes - https://arkadiafoodstore.com/famouschefdishes-2/
Tell your Facebook friends about it.
Go back