Chicken Stir Fry
Available from the PRIME Butcher Counter at Arkadia Foodstore Gozo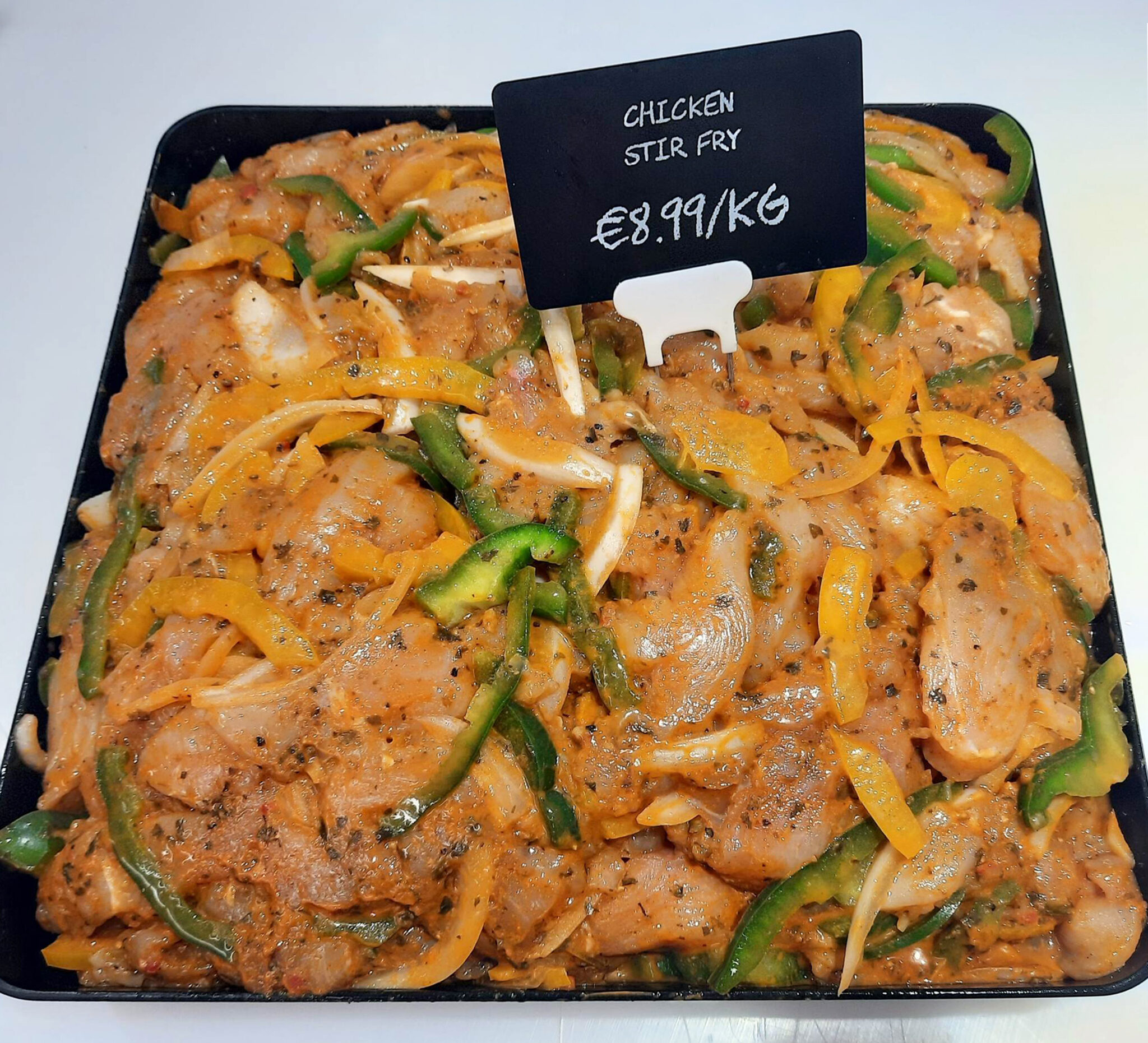 Chicken stir fry is a quick and versatile dish, bursting with flavors and colorful vegetables. Tender chicken slices are sautéed with an array of crunchy veggies, like bell peppers, carrots, and broccoli, in a savory sauce. Served over rice or noodles, it's a delicious and healthy meal option for any occasion.
Stir frying is a Chinese cooking technique which is all about cooking food in a wok over high heat. By constantly tossing the ingredients, a crispy texture is achieved without burning the food. This method is especially used for vegetables and proteins, like chicken, cut into small pieces.
Most stir-fry recipes involve 6 essential ingredients:
Sauce: Packaged or homemade.
Oil: Use an oil with a high smoke point such as avocado, peanut or vegetable oil.
Protein: Use quick-cooking tender proteins or, for a vegetarian option, you can use tofu.
Carbohydrates: Noodles or rice are most commonly included in the stir fry. Cook the carbs first before adding them to the vegetables.
Vegetables: Any uniformly cut vegetables can be used in the stir fry.
Garnish: Garnish with sesame seeds, cashew nuts or green onions for that extra crunch.
Tips for a fail-proof stir fry:
Use a wok so you can centralize the ingredients which require the most heat at the bottom and push those which require less heat up the sides of the wok.
Do not overload the wok and stir the ingredients constantly. If you are cooking for a large serving, stir fry the meat and vegetables separately or in batches.
If your ingredients start sticking to the wok, add water.
Stay up to date with our counter products and recipe ideas - https://arkadiafoodstore.com/2023/08/04/counters-gozo/
Tell your Facebook friends about it.
Go back