Cranberry Cheese
Available from the Charcuterie Suzanne Delicatessen counter at Arkadia Foodstore Gozo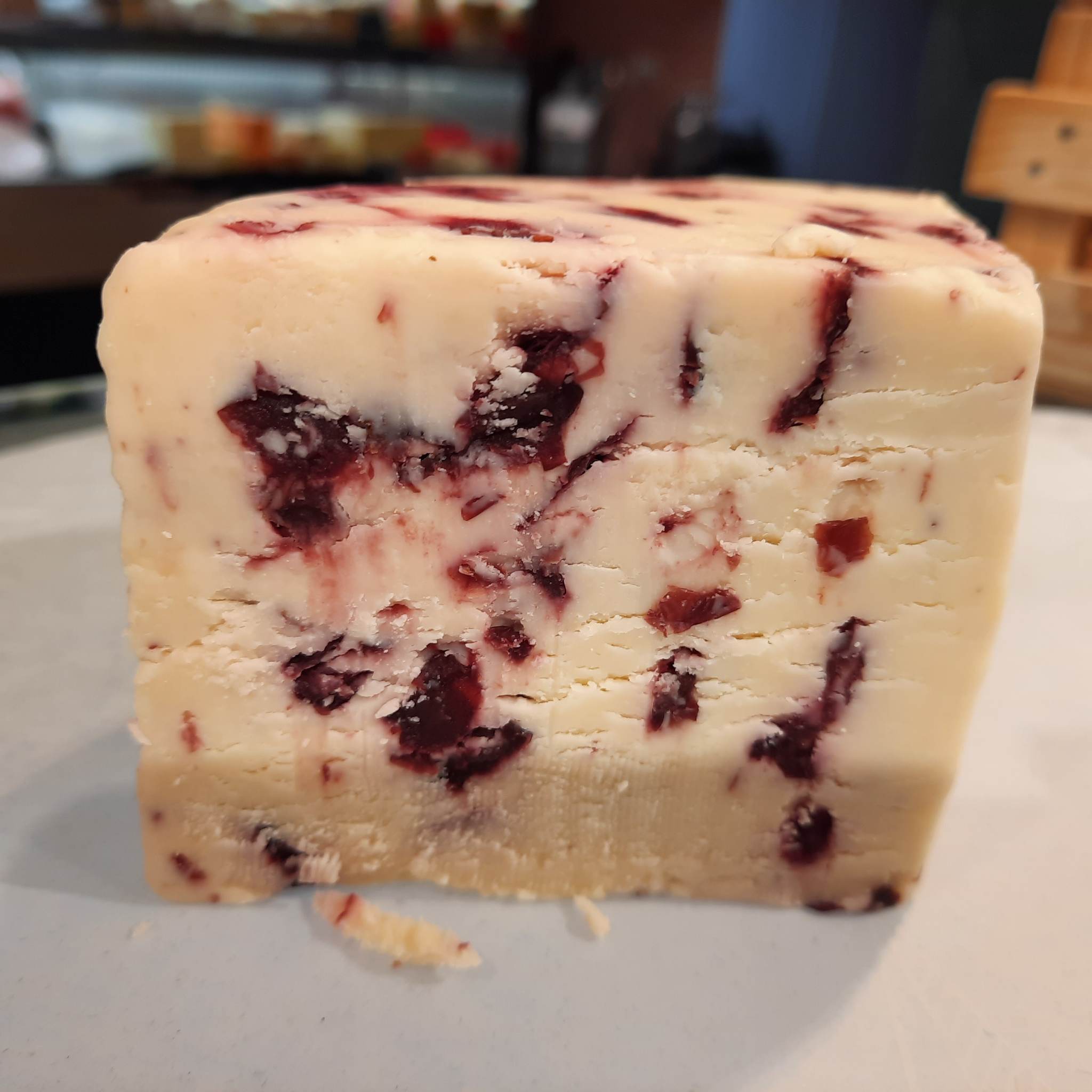 Cranberry cheese is a delectable combination that marries the creaminess of cheese with the sweet-tartness of cranberries. Typically, it involves adding dried cranberries or cranberry sauce to various cheese varieties like cheddar, gouda, or brie. This fusion creates a delightful balance of flavours, with the cheese's richness complementing the fruity tang of cranberries.
The creamy texture and festive red specks make the cheese an attractive addition to charcuterie platters during the holiday season or any special occasion. It pairs wonderfully with crackers, crusty bread, or fresh fruit, enhancing the overall taste experience. The cheese's savoury notes and the burst of cranberry sweetness create a delightful harmony, appealing to a wide range of palates.
Whether enjoyed on its own or incorporated into recipes like grilled cheese sandwiches or cheese-stuffed chicken breast, it offers a delightful, unique twist to traditional cheese dishes. Its versatility and unique blend of flavours make it a favourite among cheese enthusiasts seeking a delicious and festive treat.
Cranberry cheese is also a premium choice for a dessert cheese, not too sweet and with an enjoyable creamy texture.
Recipe: Cranberry Grilled Cheese
Servings: 2
Ingredients:
½ cup grated cranberry cheese
4 sandwich bread slices
Unsalted butter, to spread
Dijon mustard, to spread
Method:
1. Spread the sandwich slices with butter and two of the slices with an additional layer of mustard.
2. Top with the cheese and close the sandwiches.
3. Grill the sandwiches on a dry skillet over medium heat, until golden and the cheese has melted. Serve warm.
Stay up to date with our counter products and recipe ideas - https://arkadiafoodstore.com/2023/08/04/counters-gozo/
Tell your Facebook friends about it.
Go back