Pecorino Fresco Pepato
Available from the Charcuterie Suzanne Delicatessen counter at Arkadia Foodstore Gozo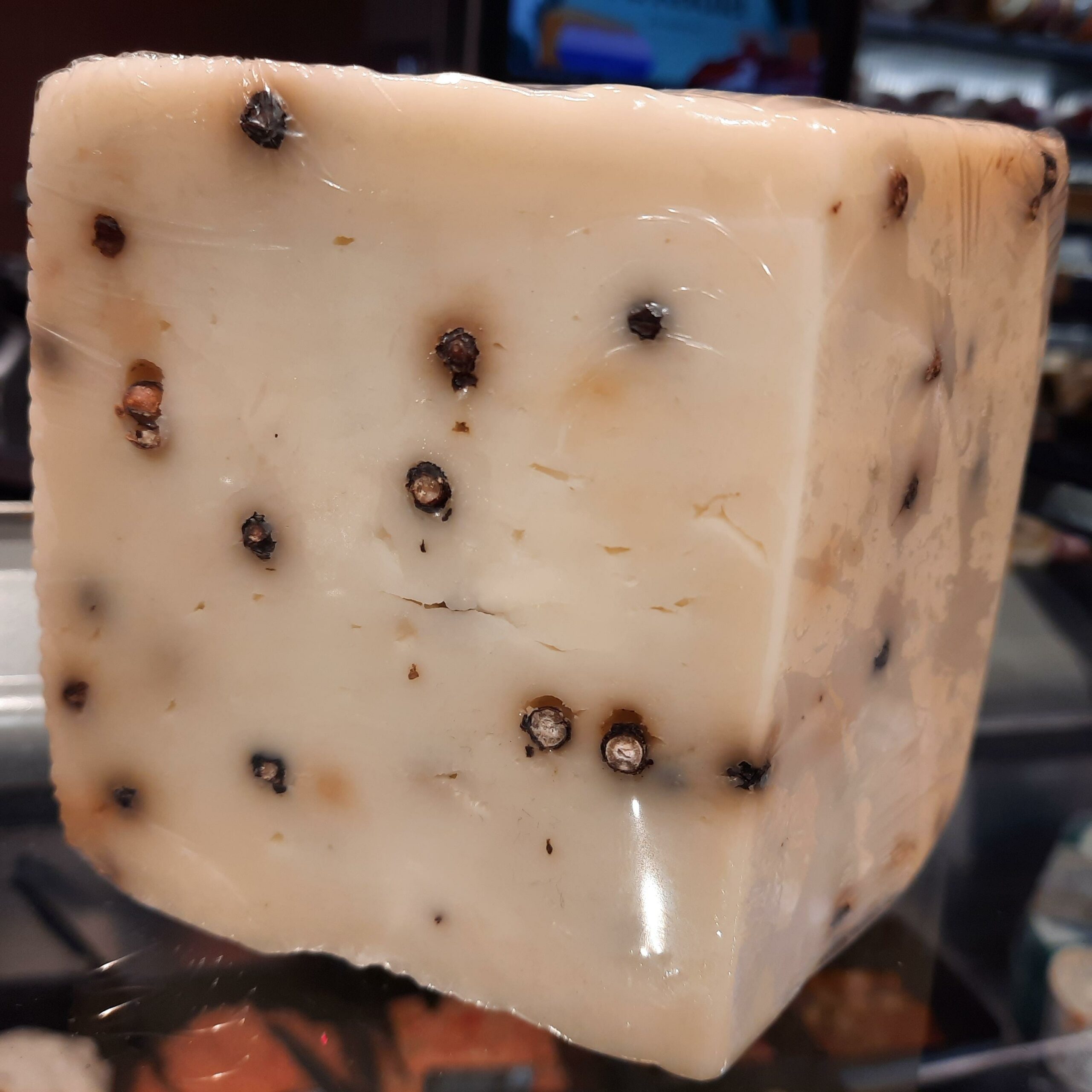 Pecorino Fresco Pepato is an aged form of Italian cheese which is made from sheep's milk. The whole black peppercorns embedded within the cheese make it a spicier alternative to the regular Pecorino Romano, with a semi-firm texture and a salty flavour. Its high oil content from the sheep's milk also contributes to its flavour. This cheese is an excellent choice for grating over a bowl of pasta or soup, although it can be greatly appreciated on its own too.
Recipe: Cacio e Pepe
Time: 25 mins
Servings: 2-3
Ingredients:
60ml olive oil
Salt and black pepper, to taste
225g spaghetti
30g unsalted butter
55g Pecorino Pepato cheese, grated + more for topping
Method:
1. Heat 3 tablespoons of olive oil with some black pepper in a skillet over medium-low heat for 1 minute and set aside.
2. Place the spaghetti in a large skillet and cover with water. Season with a pinch of salt and bring to a boil on high heat. Cook for a minute less than instructed on the packaging, until al dente.
3. Add 2-3 tablespoons of the pasta's cooking water to the skillet with the olive oil and stir in the butter. Transfer the spaghetti to the oil and butter mixture.
4. Add the cheese and the remaining olive oil and stir until the cheese is completely melted. Add a few more tablespoons of pasta cooking water if required, and reheat as necessary to achieve a creamy sauce.
5. Season to taste with more salt and black pepper, and serve with extra grated cheese and black pepper.
Stay up to date with our counter products and recipe ideas - https://arkadiafoodstore.com/2023/08/04/counters-gozo/
Tell your Facebook friends about it.
Go back