Marinated Chicken Drumsticks & Wings
Available from the PRIME Butcher Counter at Arkadia Foodstore Gozo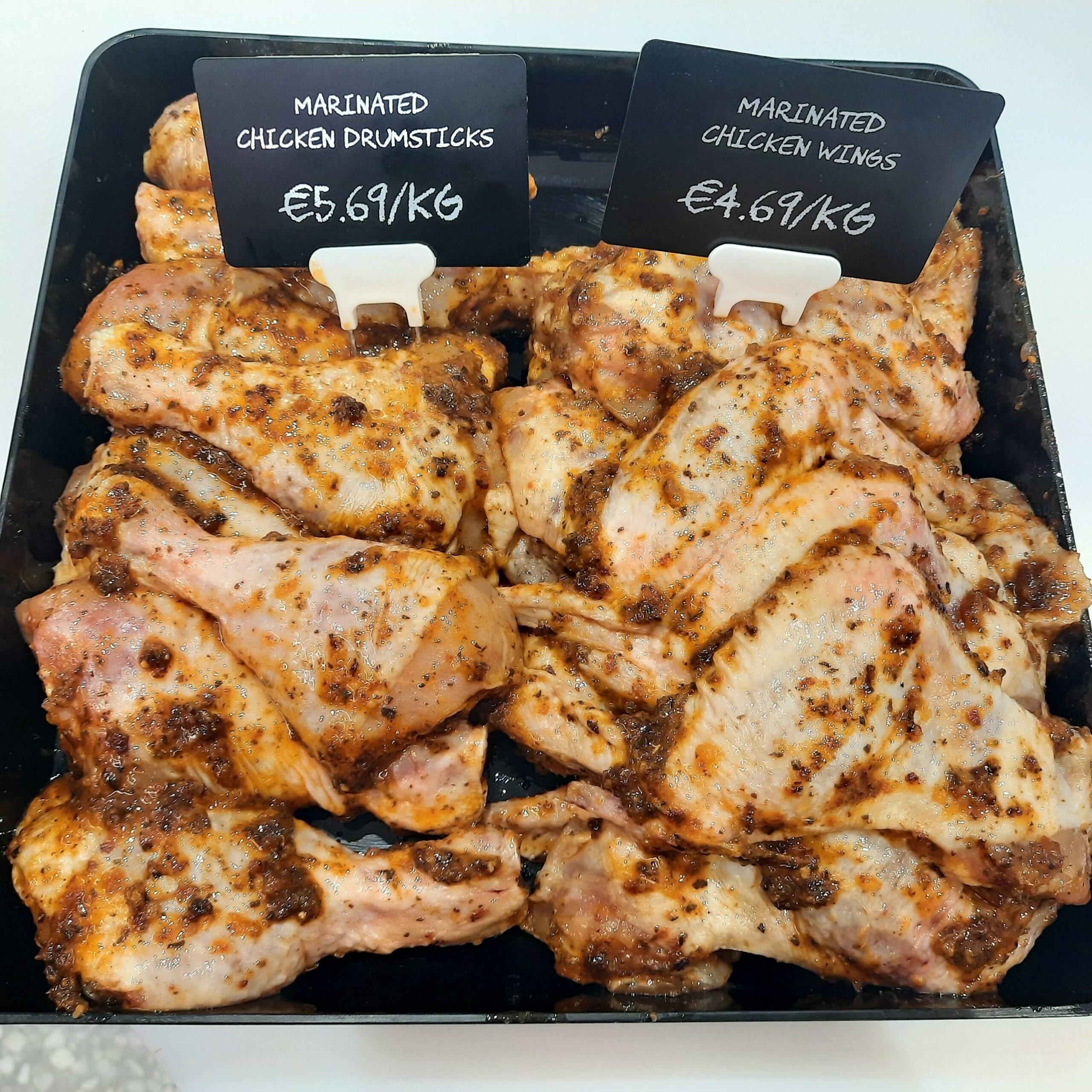 The chicken drumstick is part of the lower chicken leg and is an excellent source of protein. The chicken wing is exactly what its name indicates it is, part of the bird's wings. It's very easy to cook and serves as the perfect appetizer to watching an exciting football match on television or simply catching up with some friends over drinks (Remember, if you will be drinking, drink responsibly).
Check out these delicious side dish recipes to complement your marinated chicken wings and drumsticks. This versatile dish can be paired with a number of side dishes but we picked our favourite two.
First up is some crispy coleslaw? So quick and simple to make!
Side Dish Recipe: Coleslaw
Time: 15 mins
Servings: 4
Ingredients:
6 cups shredded cabbage
2 cups shredded carrots
2/3 cups mayonnaise
2 tbsp Dijon mustard
2 tbsp white wine vinegar
Salt and ground pepper
Method:
1. Toss the cabbage, carrots, mayonnaise, mustard, and vinegar together in a bowl. Season with salt and pepper and refrigerate until ready to serve.
Next, we've got baked avocado fries with a golden crisp.
Recipe: Crispy Avocado Fries
Time: 25 mins
Servings: 4
Ingredients:
4 avocados, sliced
Juice of half a lime
Salt and pepper
½ cup flour
2 eggs, lightly beaten
2 cups panko breadcrumbs
4 tbsp oil
Method:
1. Preheat the oven to 200 degrees Celsius. Pour 1 tablespoon of oil on a baking dish and set aside.
2. Squeeze the fresh lime juice onto the avocado slices and season with salt and pepper.
3. Coat the avocado slices in flour, dip into the egg mixture and then, coat in breadcrumbs.
4. Place the avocado slices in a single layer on the baking dish and drizzle with the remaining oil.
5. Bake for 15 minutes or until the avocado slices are crisp and golden. If desired, you can add more oil while they are baking for extra crispiness.
6. Serve with a dipping sauce of your choice.
Stay up to date with our counter products and recipe ideas - https://arkadiafoodstore.com/2023/08/04/counters-gozo/
Tell your Facebook friends about it.
Go back