Ginger
Available from Charles Attard's Fruit & Vegetable counter at Arkadia Foodstore Gozo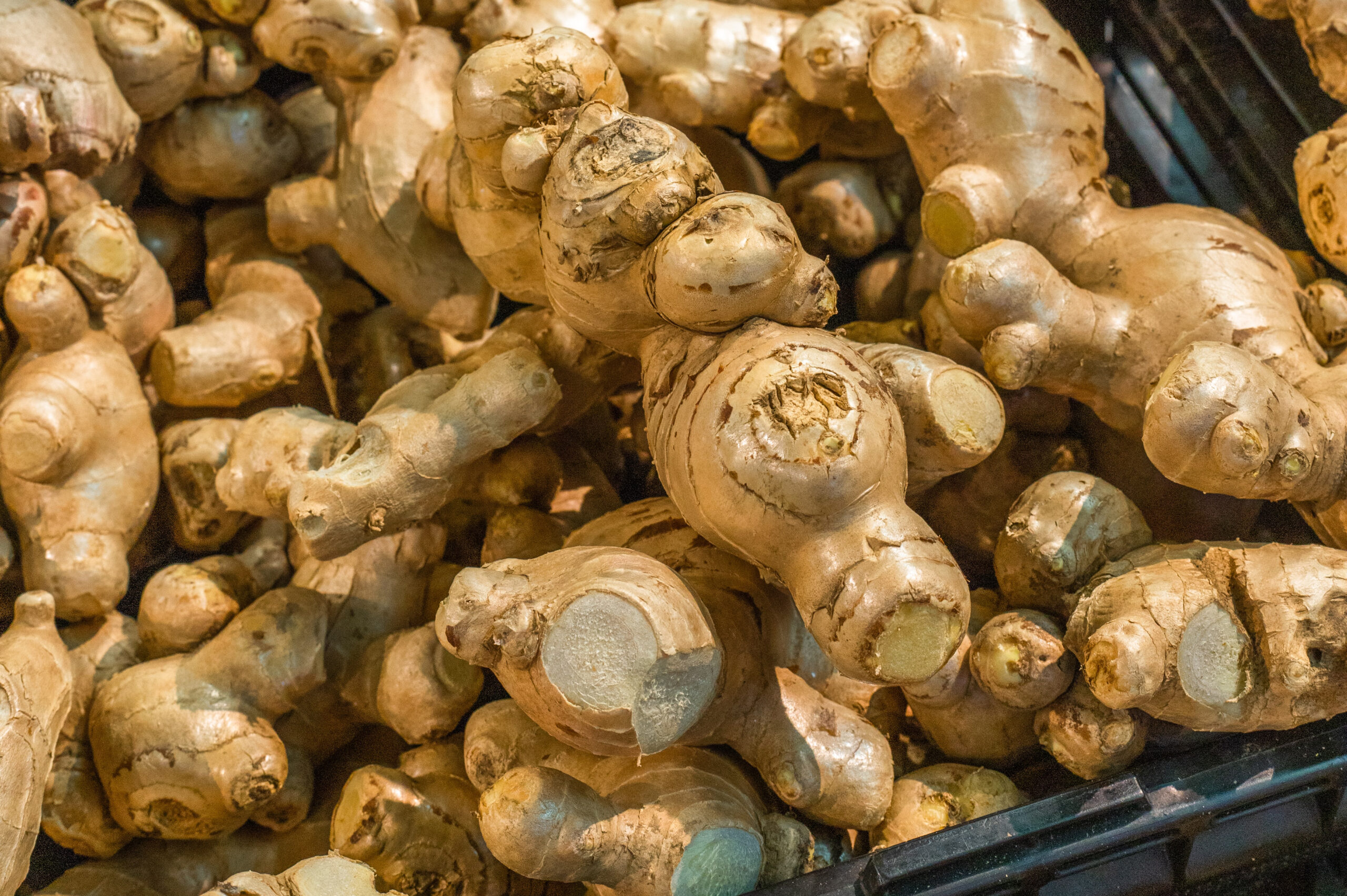 Native to part of Asia, ginger is well known for its numerous health benefits, and it can be integrated into many different recipes. The Chinese have been using ginger for medicinal properties for thousands of years and it has been a part of Chinese, Indian and Japanese medicine since the 1500s.
Recipe: Chicken Stir-fry with Ginger
Time: 30 mins
Servings: 4
Ingredients:
3 tbsp vegetable oil
450g boneless chicken breast, skinned and sliced
1 red bell pepper, cored and sliced
1 cup onion, sliced lengthwise
85g snow peas, trimmed and cut in half
For the sauce:
½ cup water
¼ cup hoisin sauce
¼ cup soy sauce
¼ cup sherry
2 ½ tbsp ginger root, minced
2 tbsp rice vinegar
2 tbsp sesame oil
1 tbsp oyster sauce
1 tbsp sugar
1 ½ tbsp corn starch
2 garlic cloves, minced
Method:
1. Heat 2 tablespoons of vegetable oil in a wok or a large skillet on high heat. Add the chicken and stir fry for 3 minutes. Set aside.
2. Heat another tablespoon of oil in the wok or skillet. Add the bell pepper, onion, and snow peas, and stir fry for 3-4 minutes until the vegetables are softened. Reduce heat.
3. Whisk together the sauce ingredients and add to the vegetables, stirring until the sauce starts to thicken. Add the chicken, stir and re-heat for 1-2 minutes before serving.
Stay up-to-date with our counter products and recipe ideas - https://arkadiafoodstore.com/2023/08/04/counters-gozo/
Tell your Facebook friends about it.
Go back