Portobello Mushrooms
Available from Charles Attard's Fruit & Vegetable counter at Arkadia Foodstore Gozo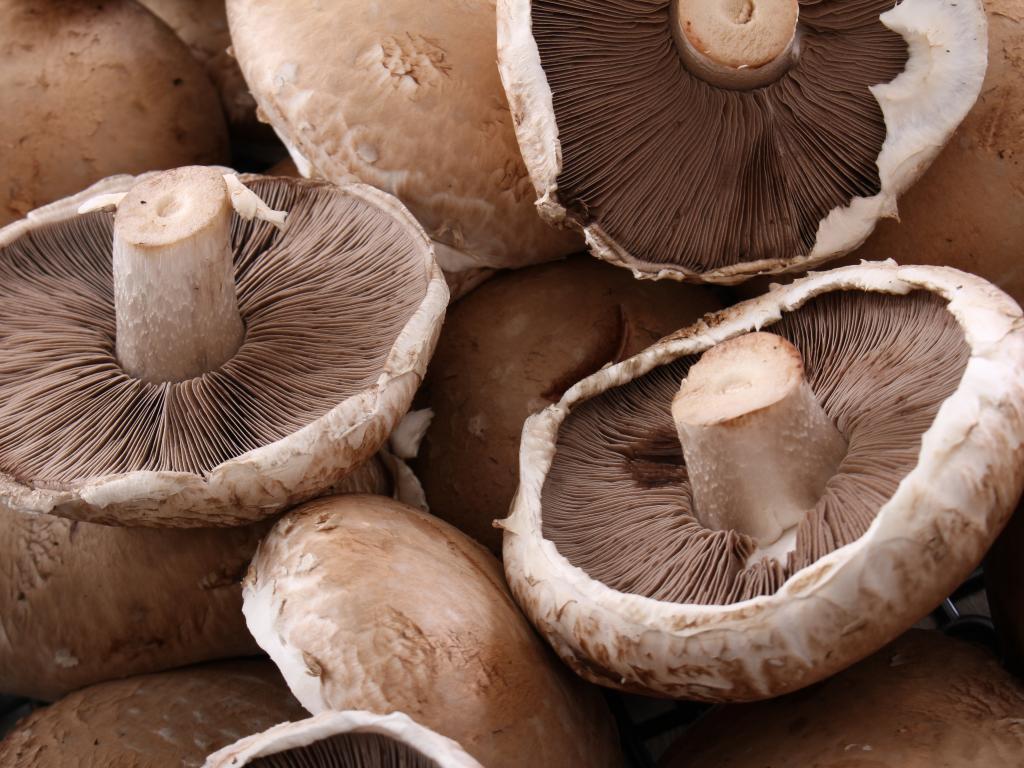 Portobello mushrooms are a larger and fully mature variety of mushrooms, with more meat and a richer flavour. Being so large, they may well be served grilled, broiled, stuffed or as a substitute for meat in burgers. Portobello, or Portabella, mushrooms are one of the top most cultivated mushroom varieties and a popular ingredients amongst chefs.
Recipe: Stuffed Portobello Mushrooms
Time: 20 mins
Servings: 4
Ingredients:
4 portobello mushrooms
¼ cup breadcrumbs
1 tbsp thyme, chopped
1 tbsp oregano, chopped
2 tsp rosemary, chopped
1 garlic clove, crushed
Salt and black pepper
2 tbsp pimentos, chopped
1 tbsp olive oil
2 tbsp unsalted butter
¼ cup grated cheddar cheese
Method:
1. Clean the mushrooms with a damp paper towel. Cut off the stems and chop.
2. Combine the chopped stems, breadcrumbs, herbs, garlic, salt and pepper in a food processor, and pulse for 5 times. Do not over process.
3. Stir in the chopped pimentos.
4. Preheat the grill. Meanwhile, brush beneath the mushroom caps with olive oil and add ½ a tablespoon of butter inside each cap.
5. Grill the mushroom caps for about 4 minutes.
6. Remove from the grill and stuff each mushroom cap with the breadcrumb mixture. Top with grated cheese.
7. Place the mushroom caps back on the grill and cook for 4 minutes, until the cheese melts.
8. Remove from the heat and let stand for 5 minutes before serving.
Stay up-to-date with our counter products and recipe ideas - https://arkadiafoodstore.com/2023/08/04/counters-gozo/
Tell your Facebook friends about it.
Go back