Marinated Pork Collar
Available from the PRIME Butcher Counter at Arkadia Foodstore Gozo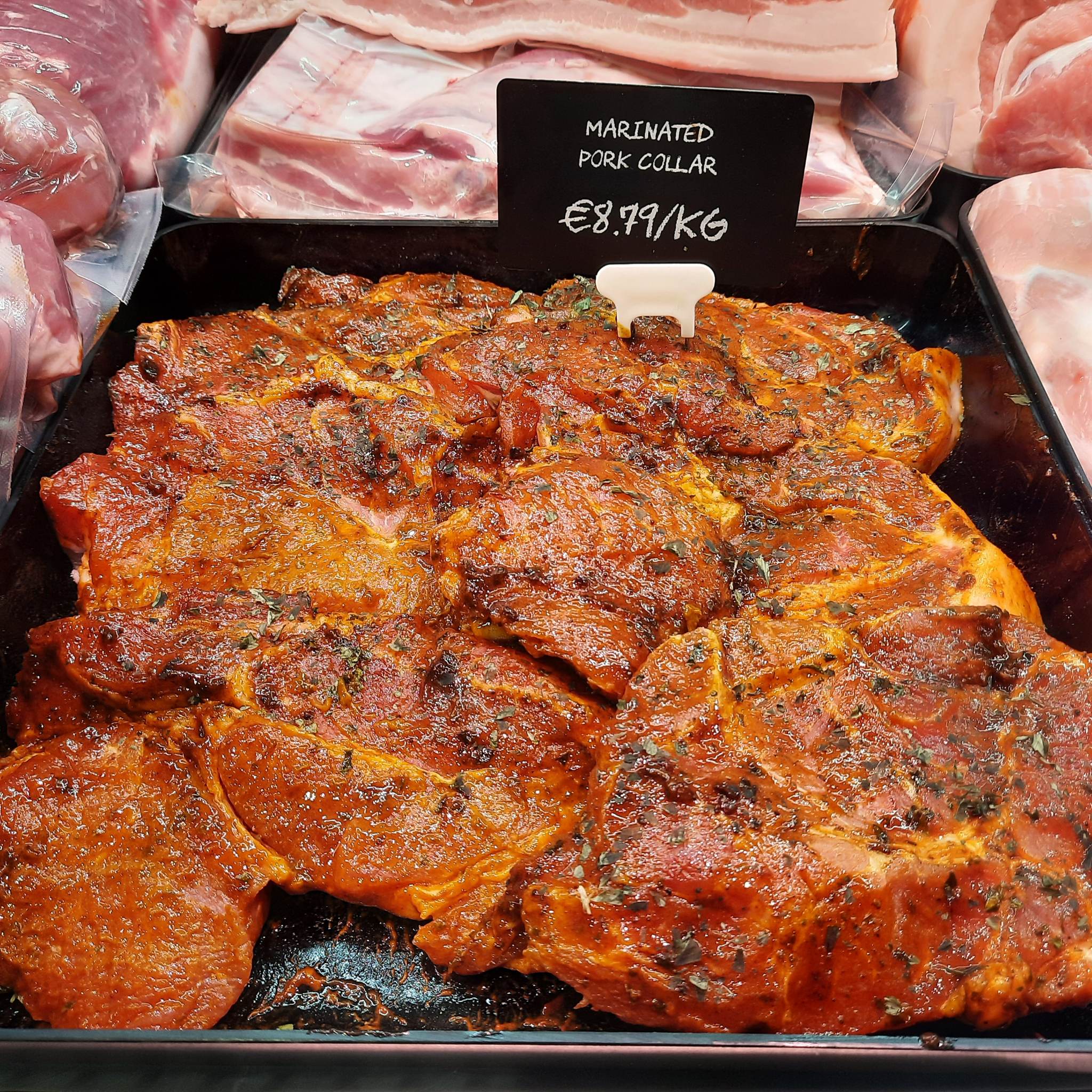 The pork collar meat is cut from the larger shoulder, mainly the piece that runs from the pig's neck to the tip of its loin. This piece is excellent for roasting, braising, slow cooking, or grilling in steaks. Keep the fat on to preserve all the flavour and tenderness there is to absorb from the meat.
Pork chops are best cooked fast on high heat, so they do not dry out, and make sure to flip the steaks over frequently while grilling. Make sure you let the pork come to room temperature before cooking.
This pork collar is marinated in a smoky spice rub. Sear in a pan or a cast-iron skillet with some cooking oil on medium-high heat for 3-4 minutes on each side.
Serve with roasted or steamed vegetables, potatoes, or a side salad.
Side Dish Recipe: Roasted Brussel Sprouts
Time: 35 mins
Servings: 3-4
Ingredients:
450g Brussels sprouts
olive oil
salt and black pepper
balsamic vinegar
2 tsp honey
Method:
1. Preheat the oven to 220 degrees Celsius. Meanwhile, trim any dryness from the bottom of the sprouts and peel away any loose leaves. Cut each sprout in half through the stem.
2. Place the brussels sprouts on a baking sheet. Drizzle with oil and season with salt and pepper. Toss to coat.
3. Roast on the middle rack for 30 minutes, stirring halfway through. Drizzle with balsamic vinegar and honey and toss to coat.
Stay up-to-date with our counter products and recipe ideas - https://arkadiafoodstore.com/2023/08/04/counters-gozo/
Tell your Facebook friends about it.
Go back