Fresh Veal Milk-fed T-bone
Available from the PRIME Butcher Counter at Arkadia Foodstore Gozo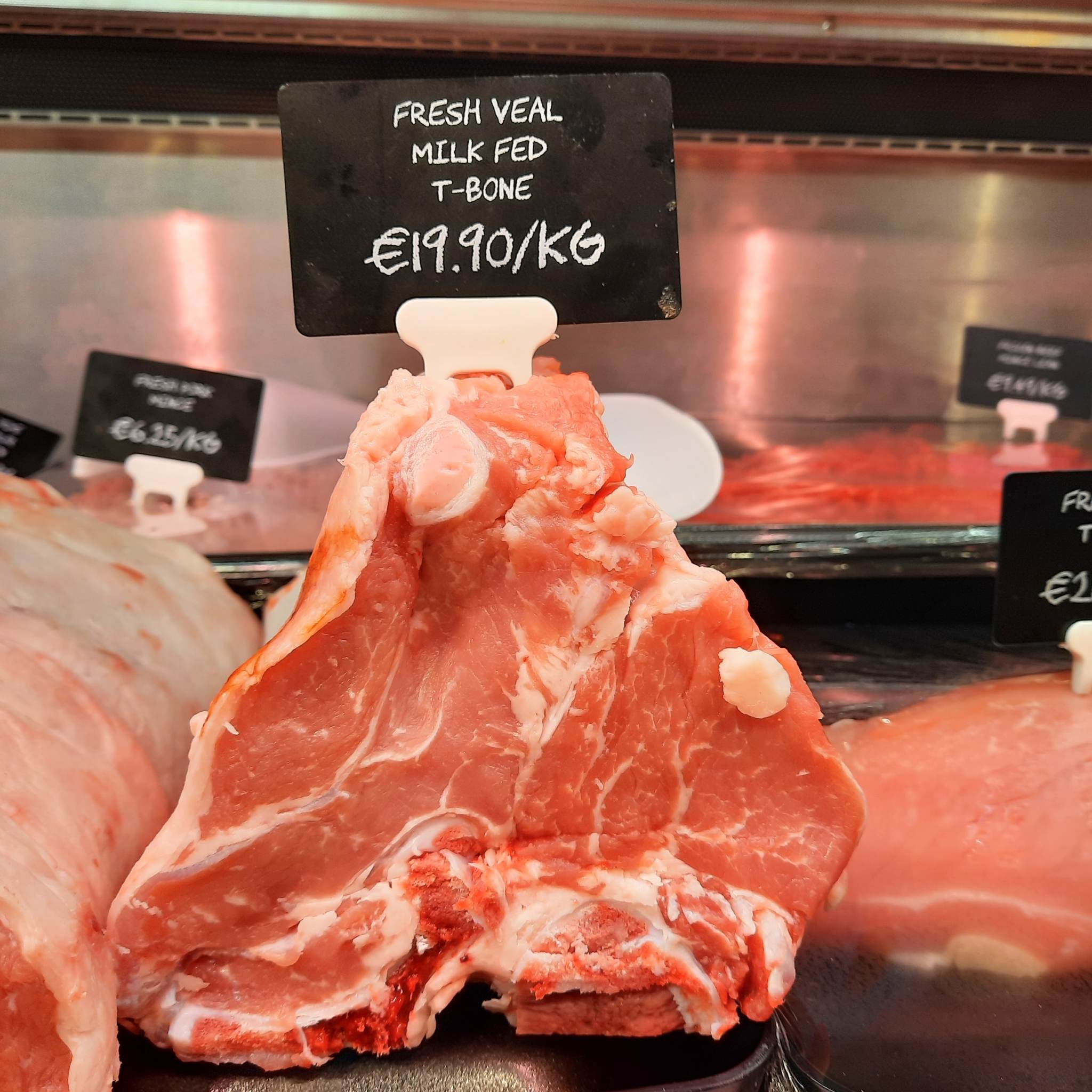 Fresh veal milk-fed T-bone is a premium cut of meat renowned for its tenderness and delicate flavour. The veal comes from young calves, usually aged between 6-8 months, raised on a milk-based diet or, in some cases, a nutritional milk substitute. The purpose is to produce veal meat that is creamy white to pale pink in colour and of a smooth texture.
Cut from the veal's loins, the T-bone cut offers a combination of lean and tender meat, with a bone in the centre, enhancing its succulence when cooked. Grilling or pan-searing this culinary gem creates a mouth watering experience, perfect for special occasions or gourmet meals that delight discerning palates.
Recipe: Grilled Rosemary Veal T-bone
Time: 20 mins
Servings: 2
Ingredients:
2 veal T-bone steaks, trimmed
Salt and black pepper
2 tbsp parsley, minced
1 tbsp lemon zest, minced
2 tsp garlic, minced
1 tsp rosemary, minced
Olive oil
Method:
1. Preheat the grill on medium heat and brush with olive oil.
2. Season the T-bone steaks with salt and black pepper.
3. Combine the parsley, lemon zest, garlic, and rosemary. Season with salt and black pepper.
4. Drizzle some olive oil on the T-bone steaks and grill for about 4 minutes on each side.
5. When ready, remove the steaks from the grill, cover with foil and let rest for 5 minutes before serving with the seasoning.
Stay up-to-date with our counter products and recipe ideas - https://arkadiafoodstore.com/2023/08/04/counters-gozo/
Tell your Facebook friends about it.
Go back