Feta Cheese with Herbs
Available from the Charcuterie Suzanne Delicatessen counter at Arkadia Foodstore Gozo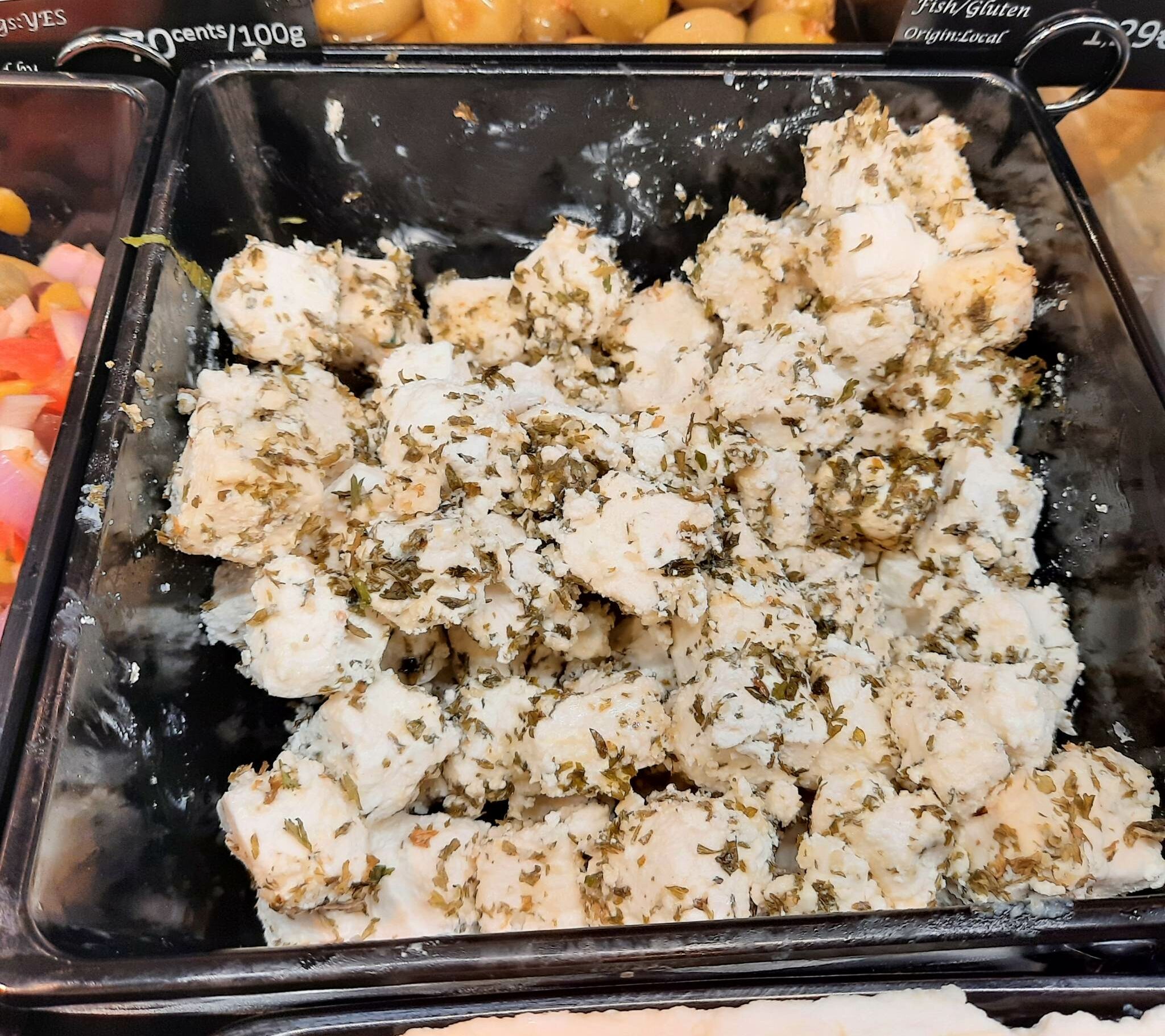 Feta cheese is a Greek type of cheese made from unpasteurised or pasteurised goat and sheep milk. It is a soft type of cheese with a creamy, crumbly texture and a white colour. It is full of flavour with a strong aroma. In fact, it may be the most popular of Greek cheeses.
Feta cheese with herbs is a delightful combination that enhances the tangy and salty flavour of feta. The aromatic blend of herbs, such as oregano, thyme, or basil, complements the creamy texture of the cheese. This fusion creates a savoury and versatile ingredient that elevates salads, sandwiches, and Mediterranean-inspired dishes.
Recipe: Greek Salad
Time: 15 mins
Servings: 4
Ingredients:
6 tbsp olive oil
1 tbsp crushed coriander seeds
650g cherry tomatoes, halved
Grated zest and juice of 1 lemon and 1 orange
2 tbsp honey
1 cucumber, sliced and deseeded
3 handfuls of lettuce leaves
180g olives
100g crumbled feta cheese
Salt and pepper
Method:
1. Heat 3 tablespoons of olive oil in a frying pan over medium heat. Add the coriander seeds and cherry tomatoes and cook for 3 minutes.
2. Reduce heat and season with salt and pepper. Cover and cook for 5 minutes.
3. Transfer the tomatoes to the serving dish. Add the grated zest and juice of the lemon and orange, the remaining olive oil and honey and mix well to make a dressing. Let cool.
4. In a separate bowl, toss the cucumber, lettuce leaves, and olives with the feta and add to the tomato dish. Serve with warm bread or a pitta.
Stay up-to-date with our counter products and recipe ideas - https://arkadiafoodstore.com/2023/08/04/counters-gozo/
Tell your Facebook friends about it.
Go back