Fresh Veal French Rack
Available from the PRIME Butcher Counter at Arkadia Foodstore Gozo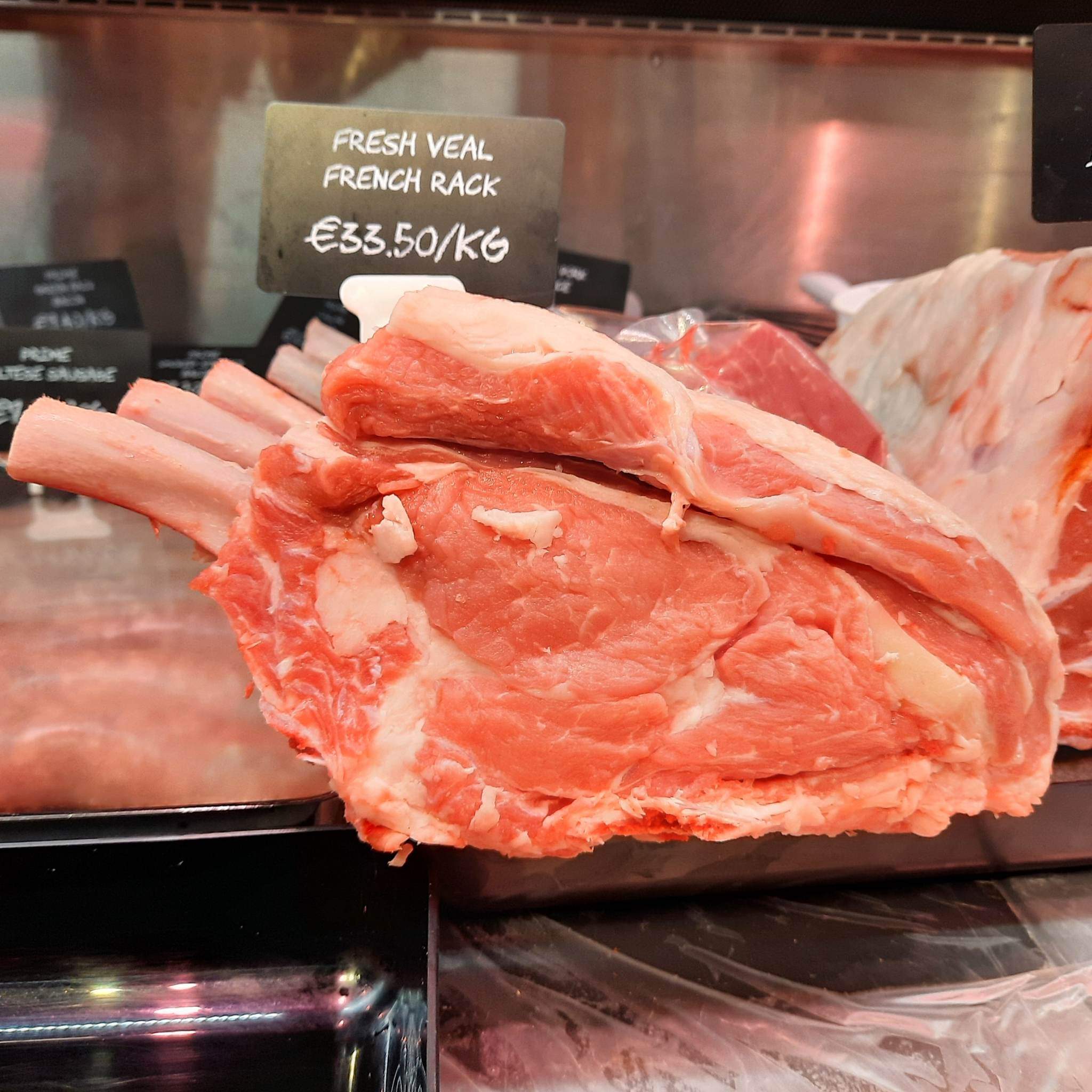 Veal is meat derived from calves usually aged between 6-8 months and it is a popular choice of cut in Europe.
'Frenching' is a culinary term referring to the process of cutting away meat from the end of a rib or chop to expose part of the bone. This technique presents the meat in a highly aesthetic manner when you want to take your culinary skills to the next level.
Recipe: Roasted French Rack of Veal
Servings: 6
Ingredients:
4 garlic cloves, quartered
6 sage leaves
1 tablespoon chopped thyme
1 tablespoon chopped rosemary
½ tsp fennel seeds
1 ½ tbsp olive oil
1 tbsp salt
1 tsp ground pepper
1 6-bone French rack of veal, fat trimmed, and chine bones removed
Truffle oil (optional for serving)
Method:
1. Grind the garlic, sage, thyme, rosemary, and fennel seeds in a food processor.
2. Add the olive oil, salt and pepper and continue processing until a paste is formed.
3. Rub the rack with the paste and place in a roasting pan. Cover with plastic wrap and refrigerate overnight. Remove the meat from the refrigerator 2 hours before roasting.
4. Preheat the oven to 230 degrees Celsius.
5. Make sure the Frenched bones are pointing upwards and roast in the lower third of the oven for 15 minutes.
6. Reduce the oven temperature to 175 degrees Celsius and continue to roast for about an hour and 10 minutes longer.
7. Transfer the rack to a carving board, cover loosely with foil and let it rest for 15-20 minutes.
8. To serve, slice down between the rib bones and serve 1 chop per person. Drizzle each chop with some truffle oil and serve.
Stay up-to-date with our counter products and recipe ideas - https://arkadiafoodstore.com/2023/08/04/counters-gozo/
Tell your Facebook friends about it.
Go back