Special Diets
Protein Rich Recipes
A high-protein diet is characterized by an increased intake of protein-rich foods to promote various health benefits. Proteins are essential macronutrients crucial for building and repairing tissues, supporting immune function, and maintaining muscle mass. Incorporating lean meats, poultry, fish, eggs, dairy products, legumes, and plant-based protein sources into one's diet can enhance satiety, aiding in weight management by reducing overall calorie intake.
Moreover, a high-protein diet is pivotal for individuals engaged in regular physical activity, as it supports muscle recovery and development. Protein-rich meals can also contribute to stabilizing blood sugar levels, potentially benefiting those with insulin resistance or diabetes. However, it's crucial to maintain a balanced diet, as excessive protein intake may pose health risks.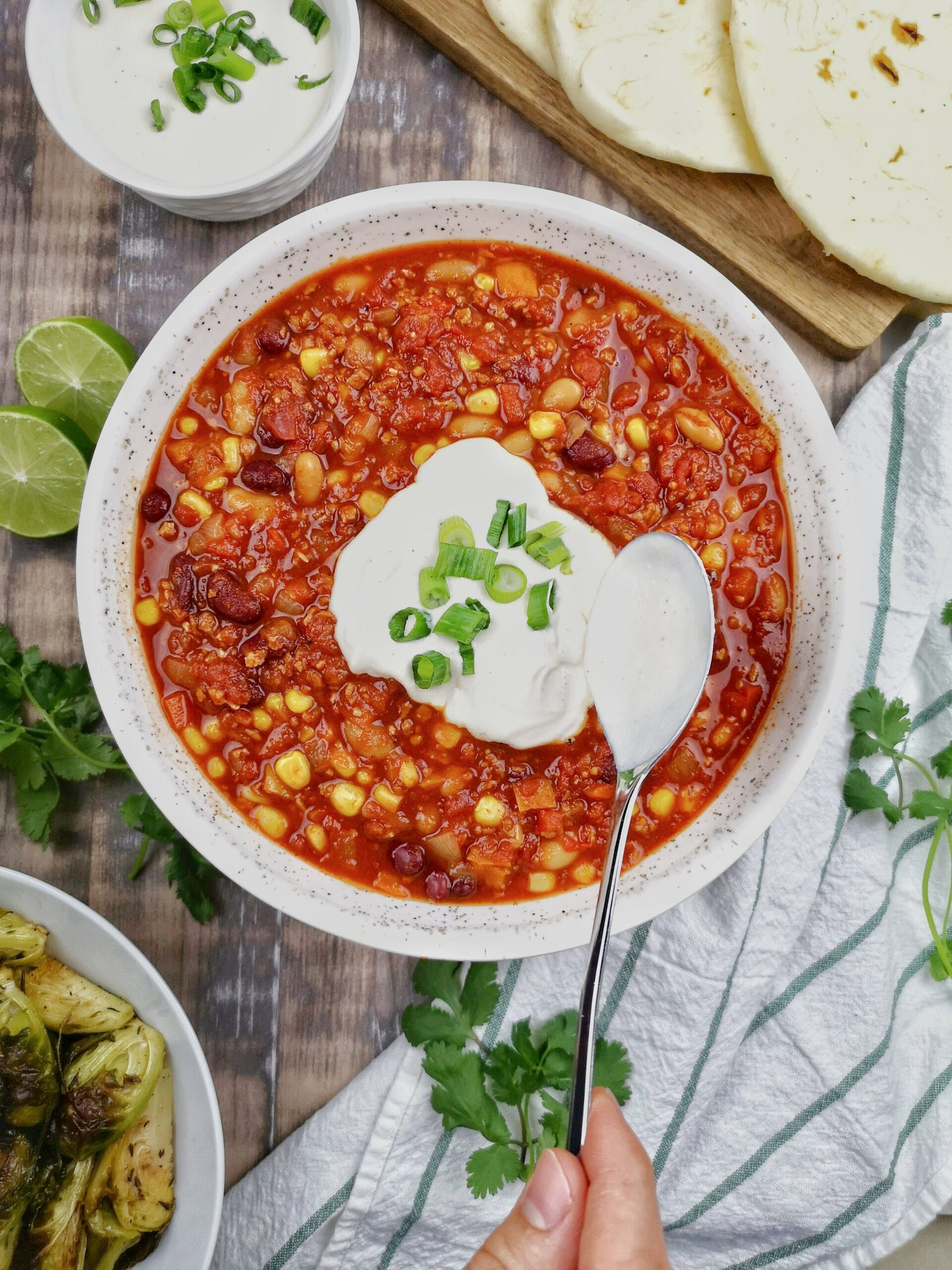 Turkey and Black Bean Chilli
Serves: 4
Ingredients:
450g ground turkey
2 cans black beans, drained and rinsed
1 can diced tomatoes
1 can sweet corn, drained
1 onion, chopped
2 bell peppers, diced
2 cloves garlic, minced
2 tablespoons chili powder
1 teaspoon cumin
Salt and pepper to taste
Greek yogurt, for topping
Green onions, chopped, for topping
Method:
1. In a large pot, cook the ground turkey until browned.
2. Add onions, bell peppers, and garlic. Sauté until vegetables are tender.
3. Stir in black beans, sweet corn, diced tomatoes, chili powder, cumin, salt, and pepper.
4. Simmer for 20-30 minutes, allowing the flavours to meld. Serve with a dollop of Greek yogurt and chopped green onions.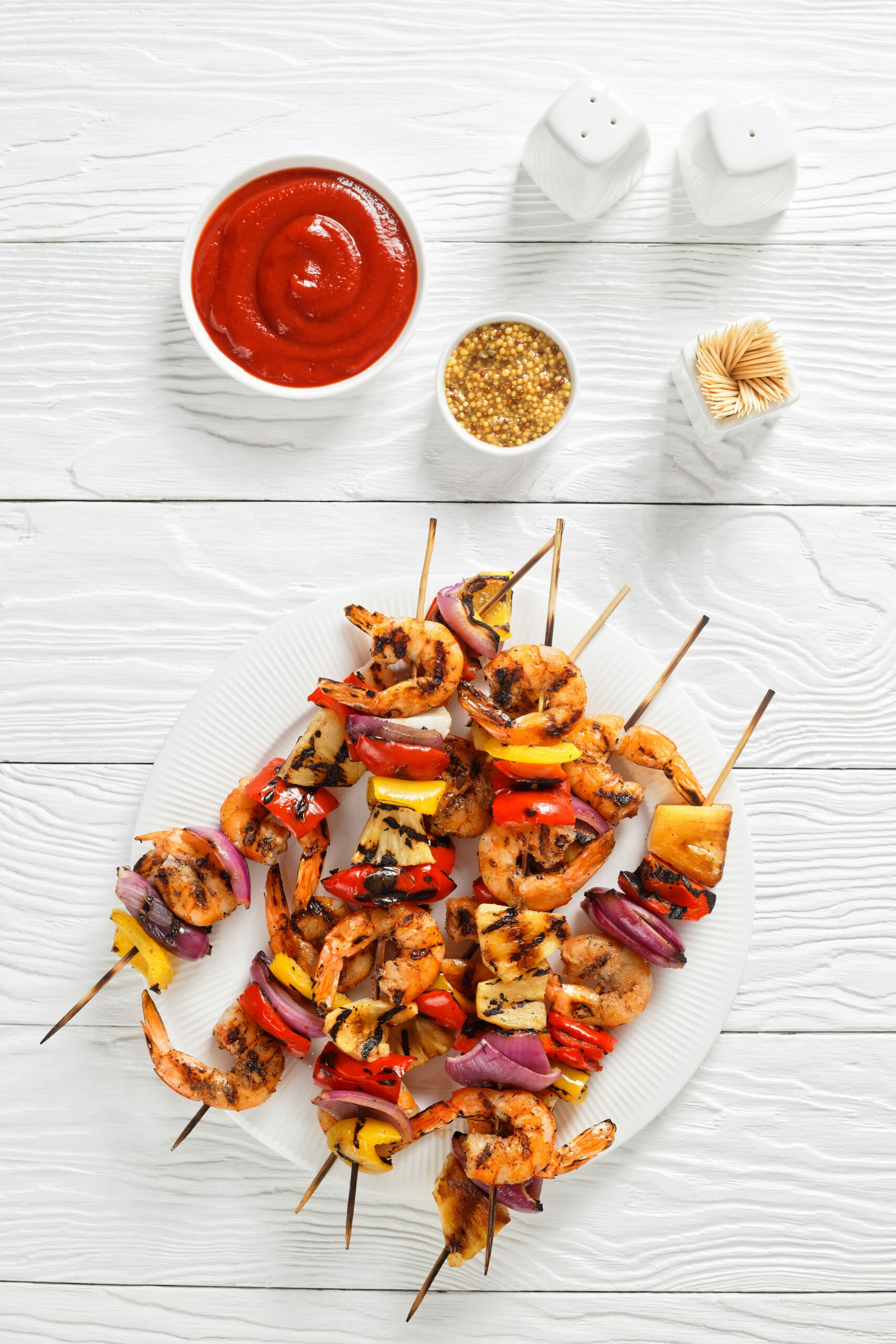 Shrimp and Vegetable Skewers
Serves: 4
Ingredients:
450g large shrimp, peeled and deveined
2 zucchinis, sliced
1 red onion, cut into chunks
1 bell pepper, diced
2 tablespoons olive oil
1 teaspoon smoked paprika
1/2 teaspoon cayenne pepper
Salt and pepper to taste
Method:
1. In a bowl, toss shrimp, zucchini, red onion, and bell pepper with olive oil, smoked paprika, cayenne pepper, salt, and pepper.
2. Thread the shrimp and vegetables onto skewers.
3. Grill or broil for 5-7 minutes until shrimp is opaque and vegetables are slightly charred. Serve over a bed of quinoa or couscous.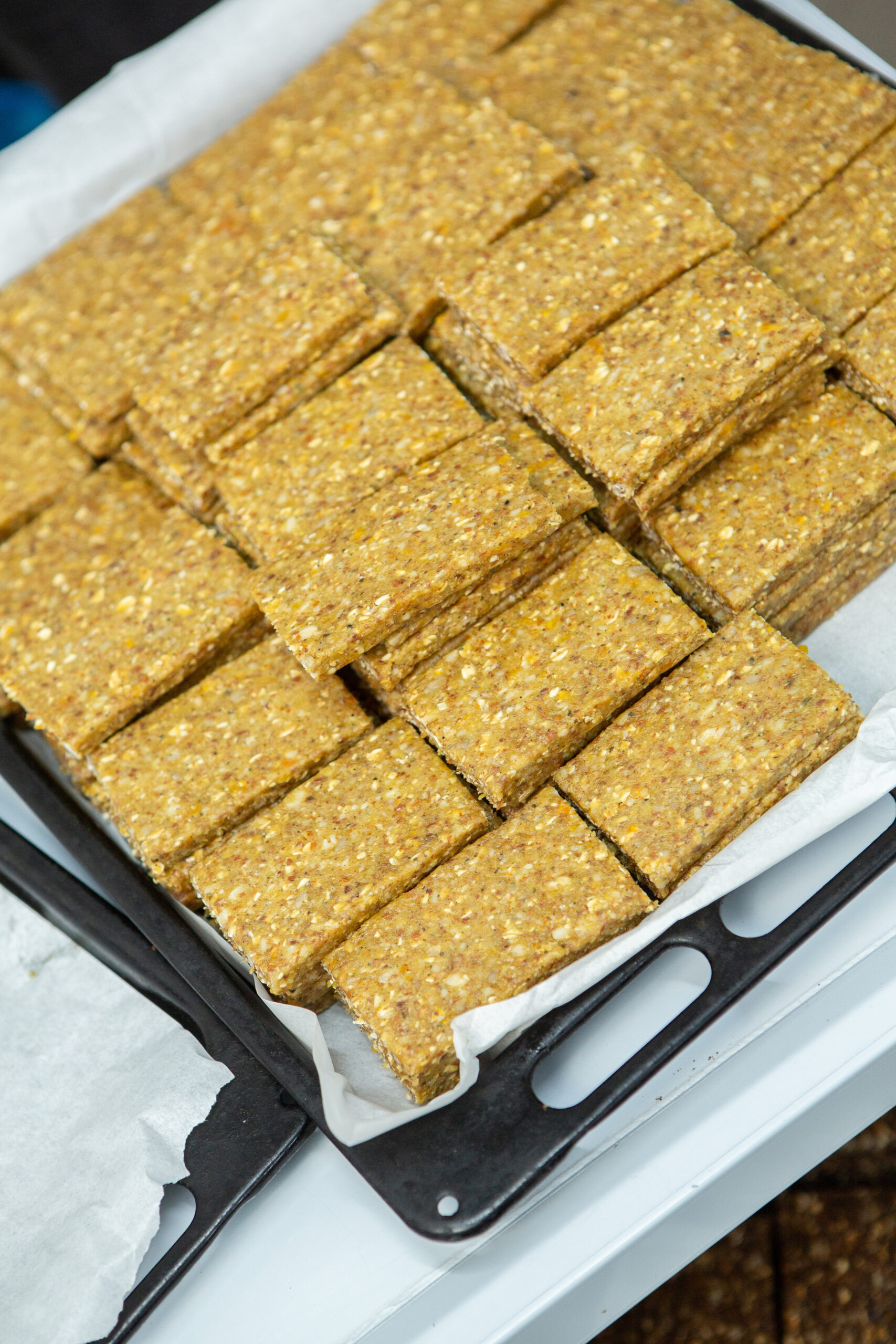 Yogurt and Almond Protein Bars
Ingredients:
2 cups Greek yogurt
1 cup vanilla protein powder
1/2 cup almond butter
1/4 cup honey or agave syrup
1 teaspoon vanilla extract
1/2 cup chopped almonds
A pinch of salt
Method:
1. In a bowl, mix Greek yogurt, protein powder, almond butter, honey or agave syrup, and vanilla extract.
2. Fold in chopped almonds and a pinch of salt.
3. Spread the mixture in a lined baking dish and freeze for a few hours until firm.
4. Cut into bars and keep them stored in the freezer for a quick high protein treat.
A wide variety of quality ingredients for our recipes are available from Arkadia supermarkets in Malta and Gozo, including Arkadia FoodExpress Swatar and Arkadia Food Market Valletta.
Medical Disclaimer
The information provided on this website is provided "as is" and is intended for general information only. It is not intended as medical advice and should not be relied upon as a substitute for professional consultation with a qualified healthcare provider, familiar with your individual medical needs.
Stay up to date with our recipe ideas for special diets - https://arkadiafoodstore.com/specialdiets/
Tell your Facebook friends about it.
Go back