Camembert De Normandie
Available from the Charcuterie Suzanne Delicatessen counter at Arkadia Foodstore Gozo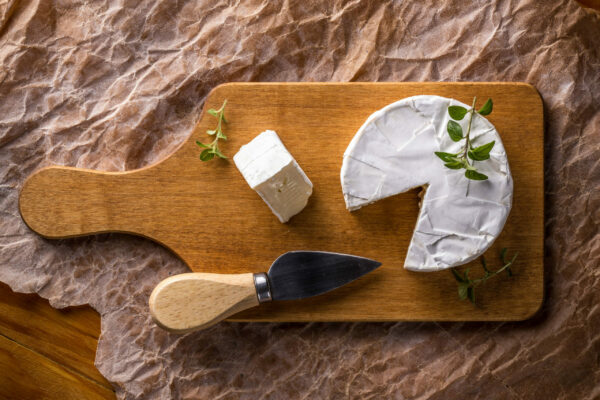 Camembert cheese is produced in the village of Camembert, within the Normandy region in France. The cheese is made from cow's milk, creating a soft and creamy texture with a buttery flavour. Its texture is allowed to loosen by age as it will be hard and crumbly when still fresh. Camembert cheese is characterised by a pale-yellow colour with a bloomy rind and fruity aroma.
Recipe: Mushroom and Camembert Frittata
Servings: 2
Ingredients:
2 tbsp butter
100g mushrooms
1 tsp fresh thyme leaves
1 garlic clove
4 eggs
50g camembert cheese
Salt and pepper
Method:
1. Preheat the oven to 220 degrees Celsius.
2. Melt the butter over medium heat in a non-stick frying pan with an oven-proof handle.
3. Sprinkle the thyme into the butter. Bruise the garlic using the flat side of a knife and add to the pan.
4. Place the mushrooms in the pan, stalk side down, and cook for 2-3 minutes, stirring occasionally. Turn them over and cook until they start to release their own liquid.
5. Meanwhile, crack the eggs into a bowl and beat to combine. Season with salt and pepper.
6. Remove the garlic clove from the pan. Pour in the eggs and reduce to low heat. Let them cook for a few minutes until the base is set.
7. Chop the camembert into small pieces and scatter over the frittata.
8. Place the pan in the oven and cook for 10 minutes. Let it rest for 5 minutes before cutting and serving.
Stay up to date with our counter products and recipe ideas - https://arkadiafoodstore.com/counterproducts/
Tell your Facebook friends about it.
Go back