Special Diets
Vegan Recipes
A vegan diet includes plants and any form of food made from plants. Vegans do not consume food coming from animals. This also includes dairy products and eggs, not just meat. With proper research and consultation, vegans can still obtain the required nutrients for a balanced diet, even though some may need to be fortified through supplements.
Here are some vegan recipes you might want to try out for their health benefits, whether you are following a vegan diet or not.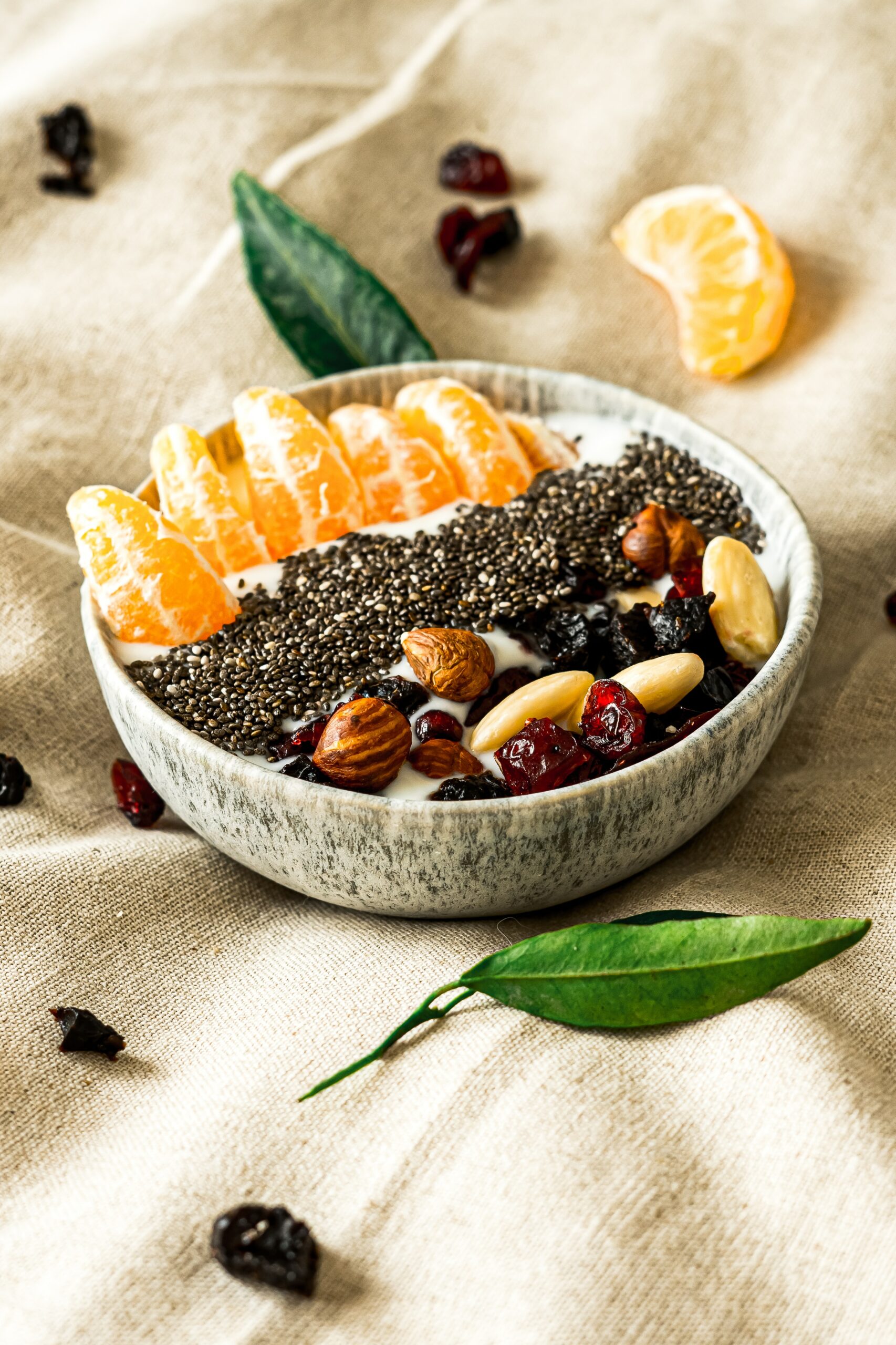 Chia Pudding
Time: 5 mins
Servings: 4
Ingredients:
¼ cup chia seeds
1 ½ cups almond milk
1 tbsp maple syrup and more for serving
¼ tsp cinnamon
Pinch of salt
½ tbsp lemon or orange juice
Lemon zest (optional)
Seasonal fruit and chopped nuts for topping
Method:
1. Stir together the chia seeds, milk, maple syrup, cinnamon, salt, lemon juice and lemon zest in a large bowl.
2. Chill, covered, for 30 minutes.
3. Stir again and chill for another 6 hours or overnight. If the pudding gets too thick, stir in some more milk.
4. Serve topped with chopped fruit and nuts of your liking, and a drizzle of maple syrup.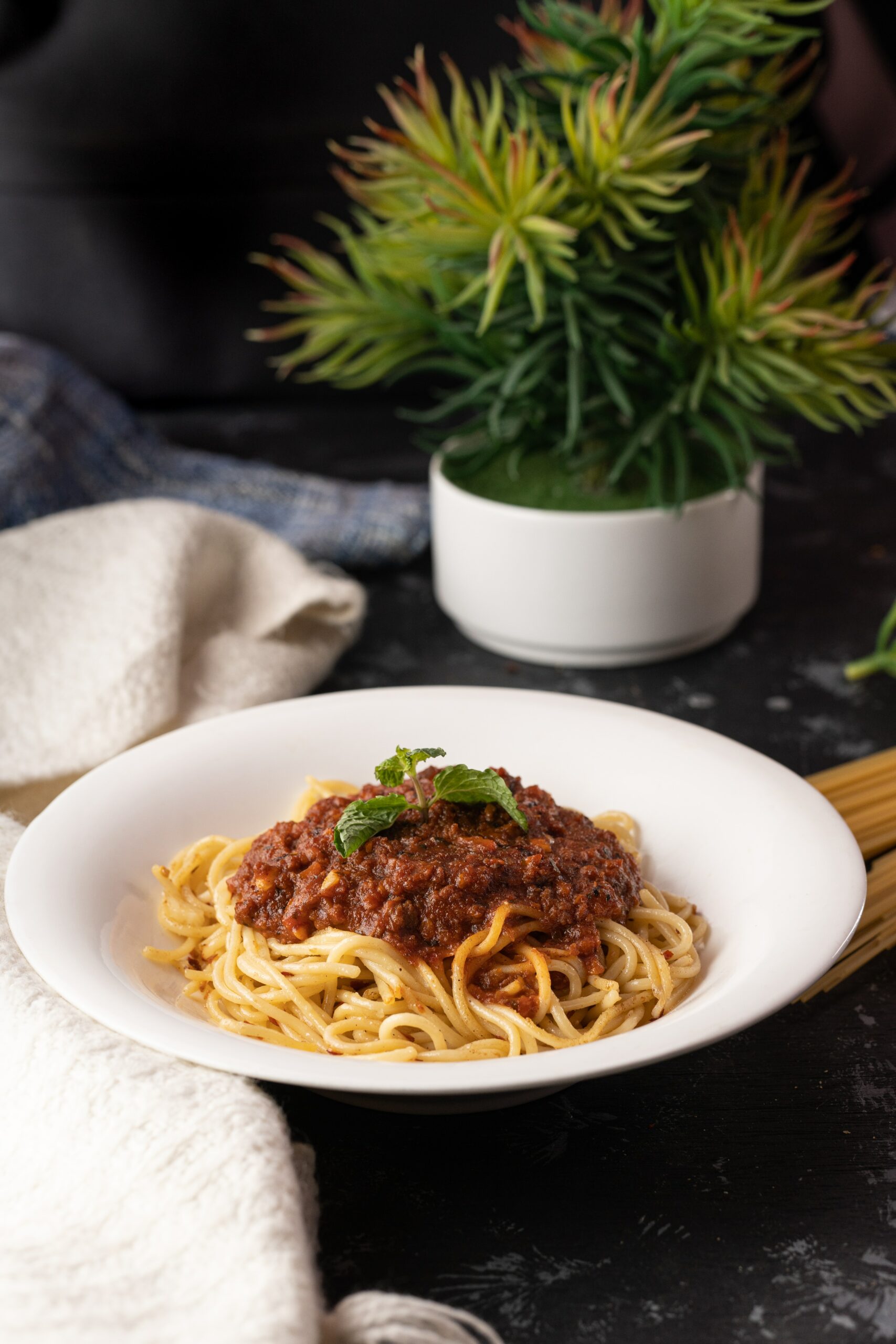 Lentil Bolognese
Time: 55 mins
Servings: 6-8
Ingredients:
2 tbsp olive oil
1 onion, diced
1 ½ cup carrots, diced
1 ½ cups celery, diced
4-6 garlic cloves, chopped
Salt and black pepper
¼ tsp chili flakes
1 tbsp fresh oregano or thyme
1/3 cup tomato paste
A splash of red wine (optional)
1 ¼ cup green French lentils
3 tomatoes, diced with juice
3 ½ cups vegetable stock
¾ cups toasted walnuts, crushed
2 tsp balsamic vinegar
Method:
1. Heat the olive oil in a large pot over medium-high heat. Add the onion and sauté for 2-3 minutes while stirring.
2. Reduce heat to medium and add the carrots, celery, garlic, chili flakes, herbs, and some salt and pepper. Sauté for 7-8 minutes while continuing to stir.
3. Add the tomato paste and let it brown for a bit. Add the red wine if desired and let it cook off for about 10 minutes
4. Add the tomatoes with their juice and cook for a few minutes.
5. Add the lentils, vegetable stock, and walnuts. Bring to a boil, cover, and reduce heat to low. Simmer for 20-25 minutes until the lentils are tender and uncover.
6. Continue cooking uncovered until most of the liquid has cooked off. Stir in the balsamic vinegar and add more seasoning if required.
7. Serve tossed with your prepared pasta.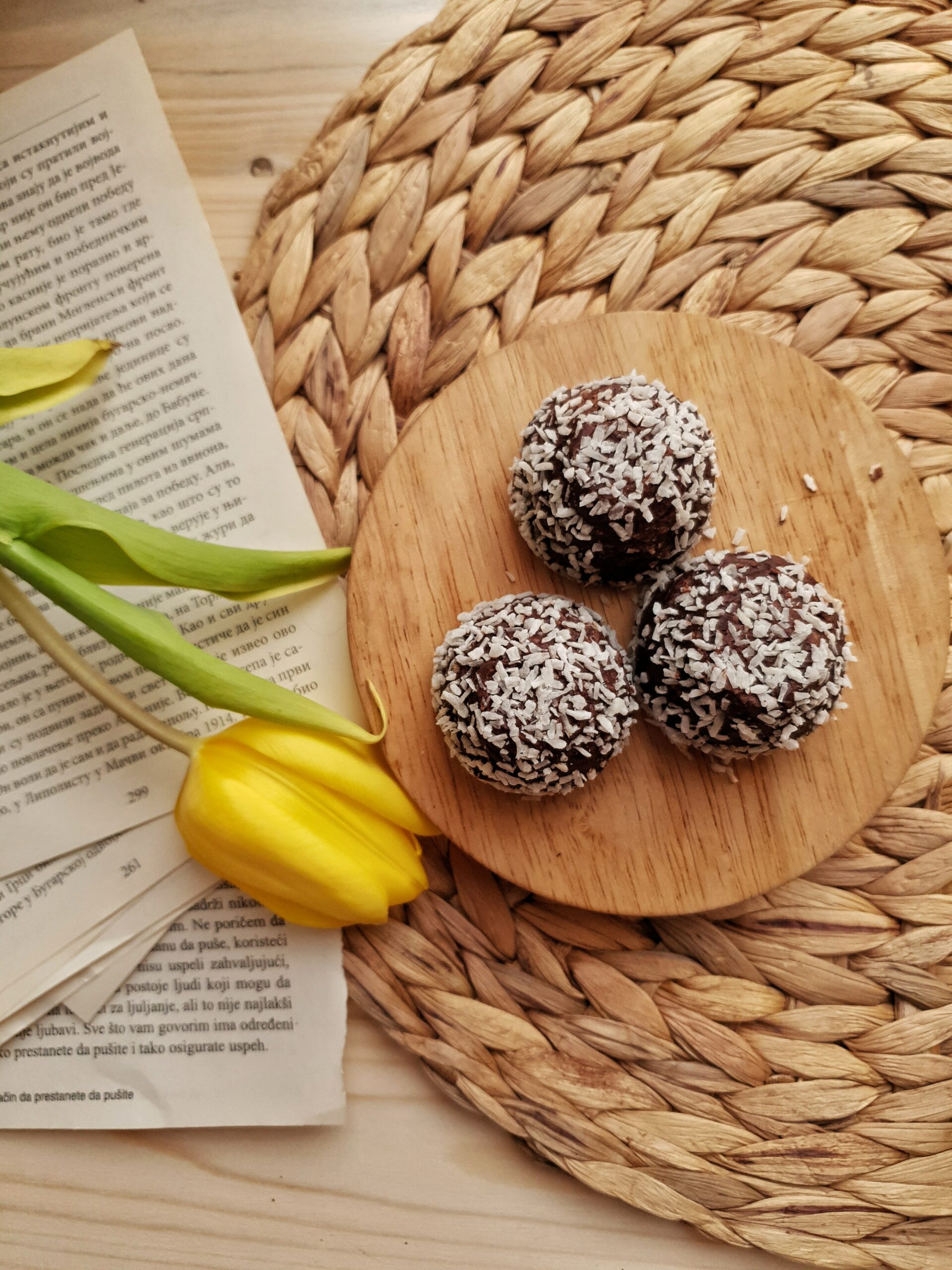 Vegan Chocolate Coconut Truffles
Time: 1 hour 20 mins
Makes: 30
Ingredients:
570g dark chocolate (72% cacao or higher), finely chopped
¾ cup unsweetened coconut milk, stirred
Desiccated coconut
Method:
1. Place half the chocolate in a bowl. Heat the coconut milk, then pour over the chocolate.
2. Cover the bowl with towel and let it stand for 5 minutes, then stir until smooth.
3. Chill the bowl for 30 minutes. Scoop and roll balls of chocolate the size of a tablespoon onto a piece of parchment paper and refrigerate.
4. Meanwhile, place the remaining chocolate in another bowl and microwave on high power for 30 seconds. Stir and repeat until the chocolate has melted and becomes smooth.
5. Dip the balls into the melted chocolate and sprinkle with desiccated coconut. Let them set and enjoy.
A wide variety of quality ingredients for our recipes are available from Arkadia supermarkets in Malta and Gozo, including Arkadia FoodExpress Swatar and Arkadia Food Market Valletta.
Medical Disclaimer
The information provided on this website is provided "as is" and is intended for general information only. It is not intended as medical advice and should not be relied upon as a substitute for professional consultation with a qualified healthcare provider, familiar with your individual medical needs.
Stay up to date with our recipe ideas for special diets - https://arkadiafoodstore.com/specialdiets/
Tell your Facebook friends about it.
Go back