Beef Kebabs
Available from the PRIME Butcher Counter at Arkadia Foodstore Gozo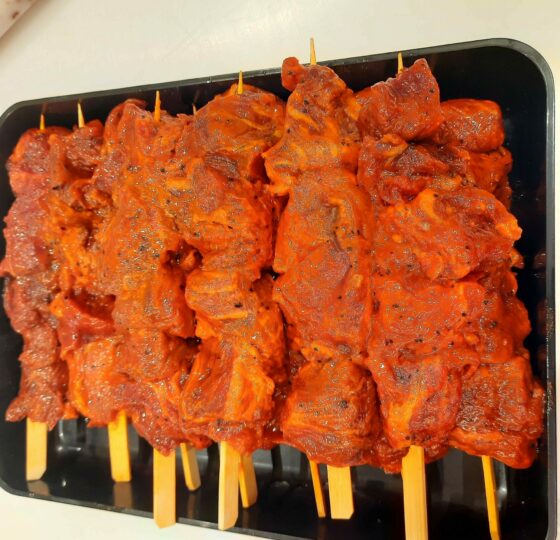 Kebabs are a popular part of Middle Eastern cuisine, created by stacking chunks of meat on a skewer. Traditionally, kebabs are then grilled as the word 'kebab' actually means 'grilled meat' in Turkish. To add flavour, the meat for the kebabs can also be marinated and pieces of vegetables like peppers can also be stacked between the chunks of meat. Try out our Marinated Beef Kebabs on the grill, with this Moroccan couscous side dish recipe.
Side Dish Recipe: Moroccan Tomato Couscous
Time: 30 mins
Servings: 4
Ingredients:
400g couscous
1 can chopped tomatoes
¼ onion, thinly sliced
1-2 tbsp tomato puree
Salt and pepper to taste
¼ tsp marjoram
¼ tsp oregano
2-3 cups water
1 tbsp butter or olive oil
Fresh parsley
Cooking oil
Method:
1. Heat some cooking oil in a medium-sized pot and add the chopped tomatoes.
2. Season with salt and pepper, oregano and marjoram.
3. Add 1-2 tablespoons of tomato puree and water to the pot. Stir and bring the mixture to a boil.
4. Add the couscous to the pot and stir. Cook on low-medium heat for 7-10 minutes, adding more water if necessary.
5. Add the onion and once the couscous has softened, add 1 tablespoon of butter or olive oil and stir.
6. Garnish with fresh parsley to serve.
Stay up to date with our counter products and recipe ideas - https://arkadiafoodstore.com/2023/08/04/counters-gozo/
Tell your Facebook friends about it.
Go back