Special Diets
Cholesterol-friendly Recipes
This month, we bring you some new cholesterol-friendly recipes to try out. Some blood cholesterol is essential for good health but, normally, the body produces as many cholesterol as needed. For this reason, it is recommended to control the amount of extra cholesterol consumed from meat, poultry, seafood, eggs, and dairy products.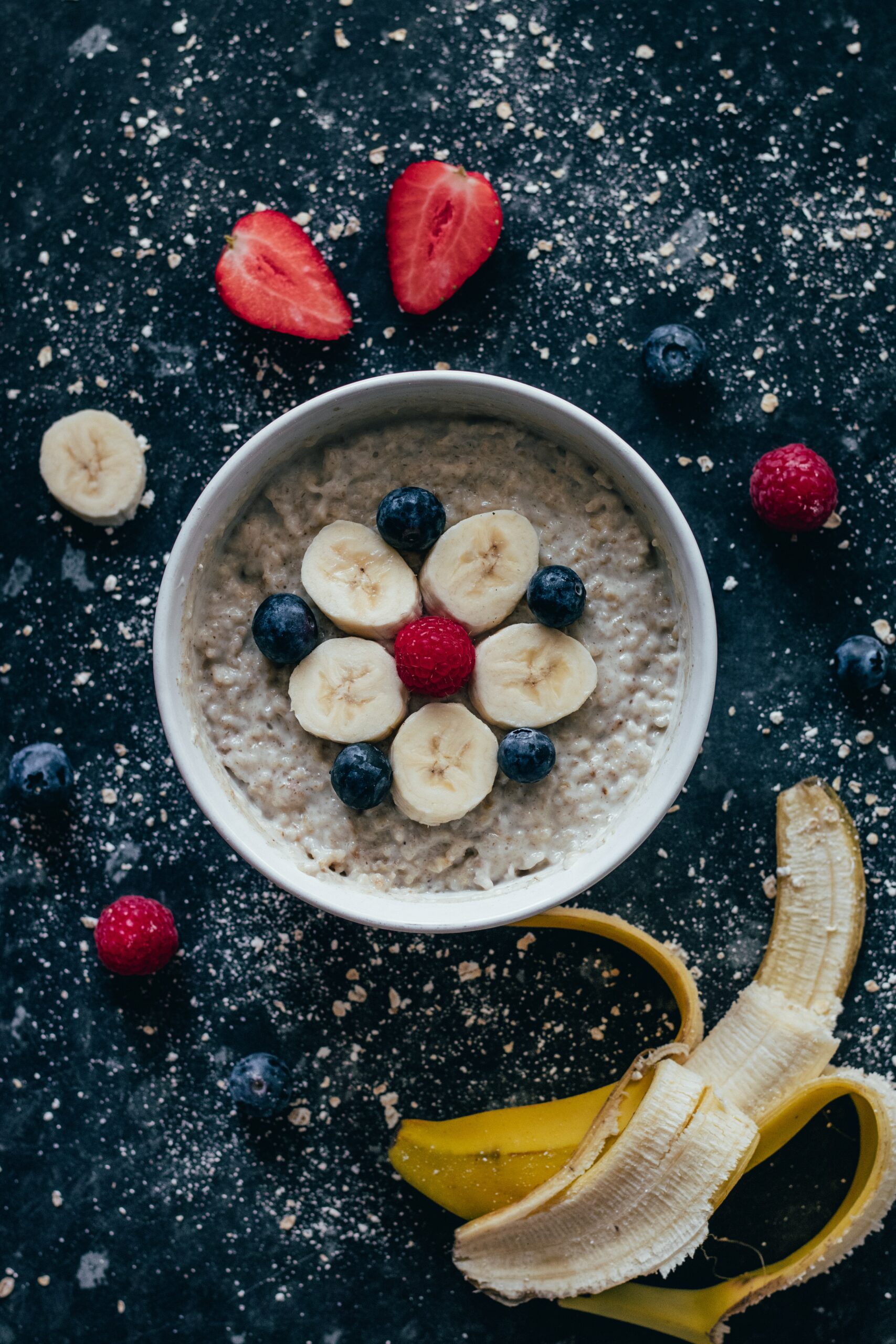 Porridge with Cinnamon, Banana, and Berries
Time: 20 mins
Servings: 4
Ingredients:
100g porridge oats
½ tsp cinnamon, plus extra for topping
4 tsp brown sugar
450ml skimmed milk
3 bananas, sliced
400g berries, halved
150g fat-free natural yogurt
Method:
1. Combine the oats, cinnamon, brown sugar, milk, and half the sliced bananas in a medium-sized saucepan. Bring to a boil, stirring occasionally.
2. Reduce the heat and cook for 4-5 minutes, stirring continuously.
3. Remove the mixture and divide between 4 bowls. Top with the remaining banana, berries, a tablespoon of yogurt, and cinnamon.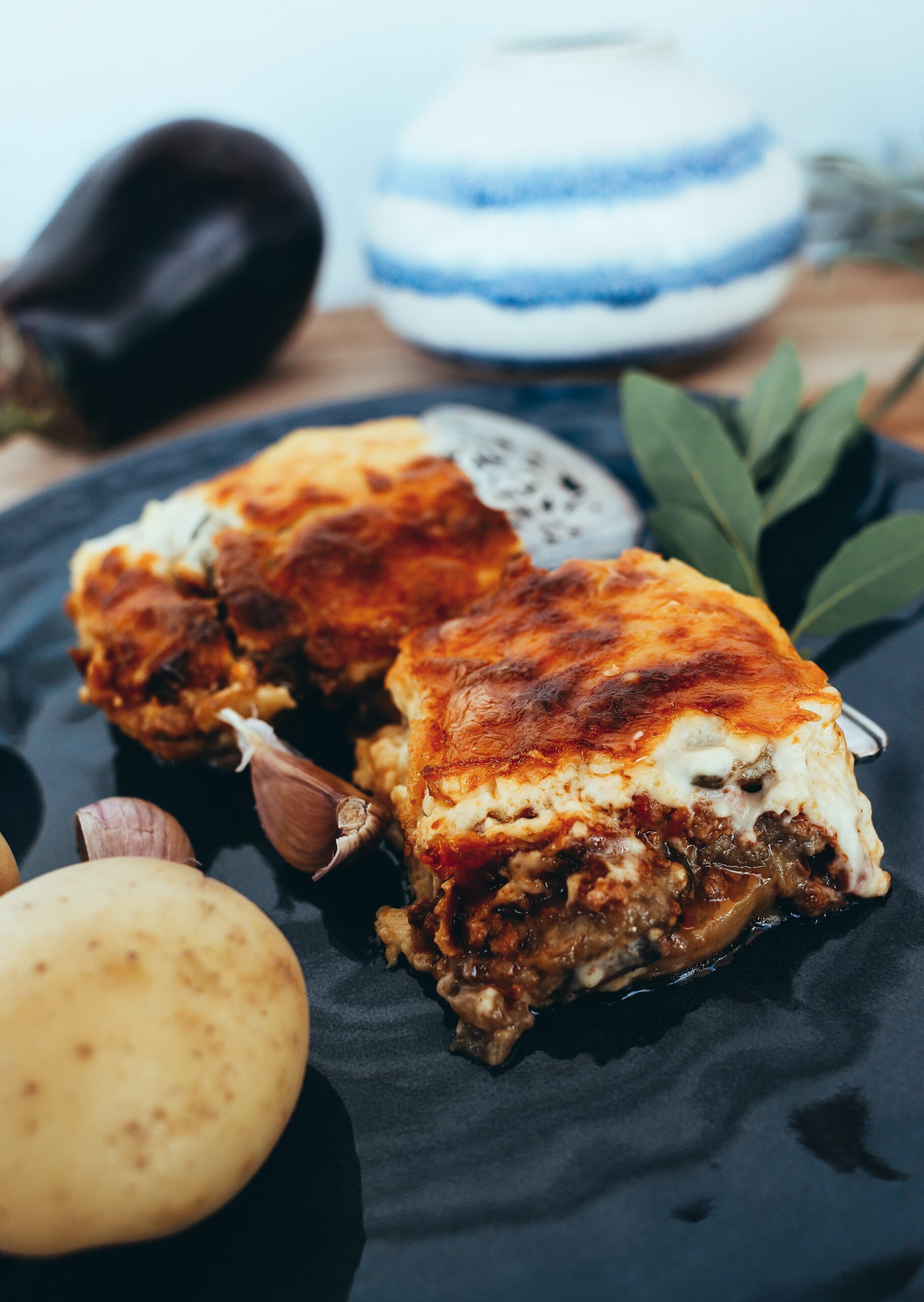 Low-fat Moussaka
Time: 55 mins
Servings: 4
Ingredients:
200g frozen sliced peppers
3 garlic cloves, crushed
200g extra-lean minced beef
100g red lentils
2 tsp dried oregano, plus extra for topping
500ml passata
1 aubergine, sliced
4 tomatoes, sliced
2 tsp olive oil
25g grated parmesan
170g fat-free Greek yogurt
Grated nutmeg
Method:
1. Cook the peppers on low heat in a large non-stick pan for 5 minutes. Add the garlic and cook for another minute.
2. Add the beef and cook until brown.
3. Add the lentils, 1 teaspoon of oregano, passata, and a splash of water. Simmer for 15-20 minutes until the lentils are tender, adding more water if required.
4. Meanwhile, place the aubergine and tomato slices on a non-stick baking tray and brush with olive oil. Sprinkle with the remaining oregano and grill for 1-2 minutes on each side on medium heat.
5. Mix half the parmesan with the yogurt and some seasoning. Divide the beef mixture between 4 small ovenproof dishes and top with the sliced aubergines and tomatoes. Spoon the yogurt topping onto each dish and sprinkle with the remaining oregano, parmesan and nutmeg.
6. Grill for 3-4 minutes and serve.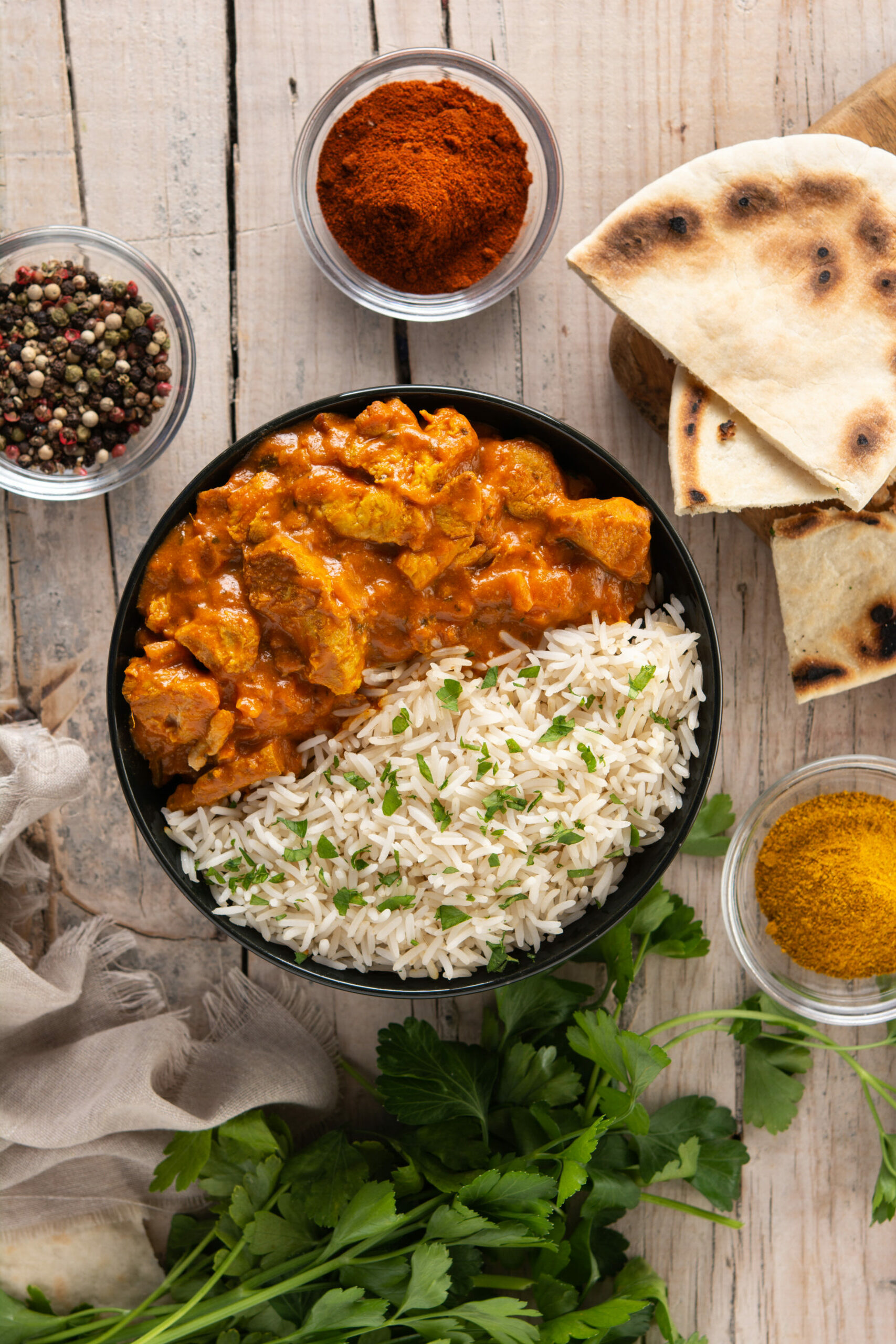 Chicken Tikka Masala
Time: 1 hr 5 mins
Servings: 5
Ingredients:
2 tbsp vegetable oil
5g light butter
2 onions, chopped
3 tbsp chicken tikka masala paste
1 red pepper, seeds removed and chopped into chunks
4 boneless chicken breasts, skinned and cut into cubes
400g chopped tomatoes
2 tbsp tomato purée
1-2 tbsp mango chutney
75ml coconut milk
75ml natural yogurt
Chopped coriander leaves
Method:
1. Heat the vegetable oil and butter in a large casserole dish on the hob. Add the onions and a pinch of salt. Cook for 15-20 minutes until golden.
2. Add the tikka masala paste and pepper and cook for another 5 minutes.
3. Add the chicken breasts and stir to coat with the paste. Cook for 2 minutes, then add the chopped tomatoes, tomato purée and 100ml water. Cover with a lid and simmer for 15 minutes, stirring occasionally.
4. Remove the lid, stir in the mango chutney, coconut milk, and natural yogurt.
5. Season and top with coriander leaves before serving with basmati rice or naan bread.
Medical Disclaimer
The information provided on this website is provided "as is" and is intended for general information only. It is not intended as medical advice and should not be relied upon as a substitute for professional consultation with a qualified healthcare provider, familiar with your individual medical needs.
Stay up-to-date with our recipe ideas for special diets - https://arkadiafoodstore.com/specialdiets/
Tell your Facebook friends about it.
Go back