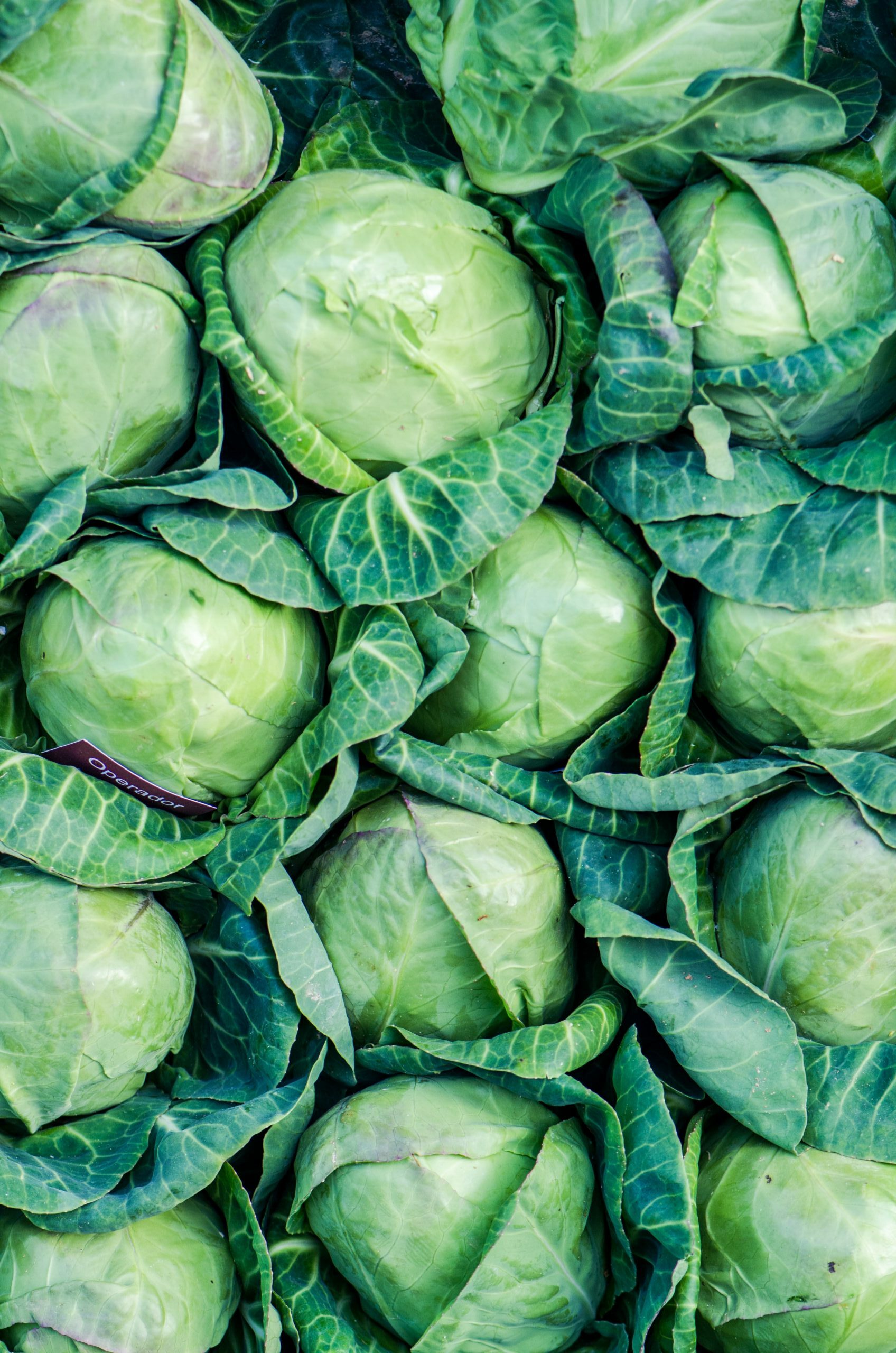 What's in Season in November?
Cabbage
Cabbage is a descendant of the wild cabbage, and it may grow in three different colours: green, red, or white. It forms part brassicas family, also known as cold crops, making it a close relative of broccoli, cauliflower, brussels sprouts, and savoy cabbage. An average cabbage weighs between 500g and 1kg and it grows most in extensive sun exposure in high northern latitudes.
Health Benefits:
Vitamin C: Vitamin C in cabbages prevents heart disease and cancer and preserves good vision. Vitamin C is also used to make collagen, a protein required for skin structure and flexibility, as well as proper functioning of bones, muscles, and blood vessels. All cabbage types contain this vitamin; however, red cabbage holds about 30% more than other types.


Antioxidants: Cabbage contains antioxidants, specifically sulforaphane, kaempferol and others, that prevent chronic inflammation.


Fibre: Cabbages are full of insoluble fibre which is very beneficial to the gut. It increases the amount of good gut bacteria which protect the immune system and produce critical nutrients like vitamins K2 and B12. Insoluble fibre also helps to control cholesterol levels.


Potassium: Red cabbage is an excellent source of potassium which helps people who suffer from high blood pressure to control it. Whilst reducing salt intake is important in this case, potassium is required to counteract the effects of sodium in the body and relax blood vessel walls.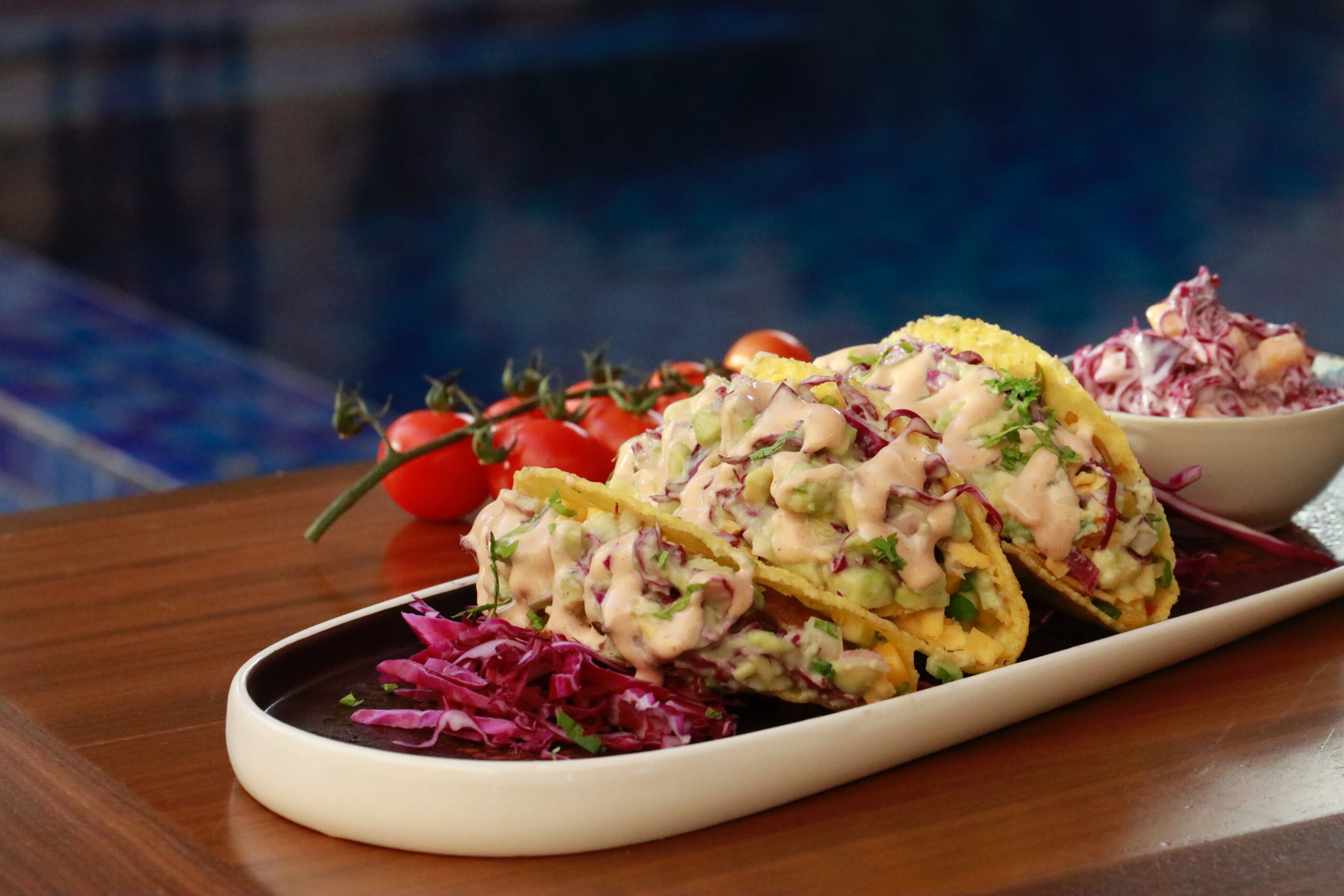 Chorizo and Red Cabbage Tacos
Prep Time: 15 mins
Cook Time: 15 mins
Level: Easy
Servings: 4
Ingredients:
1 small red cabbage, sliced
3 limes, juiced
1 small bunch of coriander, chopped
2 tbsp olive oil
¾ of a 250g chorizo ring, chopped
2 red onions, sliced
2 large peppers, sliced
2 large garlic cloves, crushed
2 tsp hot smoked paprika
2 x 400g cans pinto beans, drained and rinsed
8 small soft corn tortillas
1 ripe avocado, cubed
Method:
1. Toss the cabbage, lime juice, coriander and ½ tsp salt together in a bowl, then set aside.
2. Heat the oil in a non-stick frying pan over a medium heat. Add the chorizo and fry for 5 minutes, then tip in the onion and pepper along with a pinch of salt and fry for 7-10 mins.
3. Stir in the garlic and paprika and fry for a further minute. Add the pinto beans and crush half of them in the pan with the back of a wooden spoon. Season well and stir everything together.
4. Warm the tortillas in a dry frying pan over a medium heat for around 30 seconds on each side. Fill with the bean mixture, red cabbage, and the avocado and serve.
Stay up to date with our what's in season posts - https://arkadiafoodstore.com/whatsinseason/
Tell your Facebook friends about it.
Go back