Taleggio Cheese
Available from Charcuterie Suzanne's Delicatessen Counters at Arkadia Foodstores Gozo and Portomaso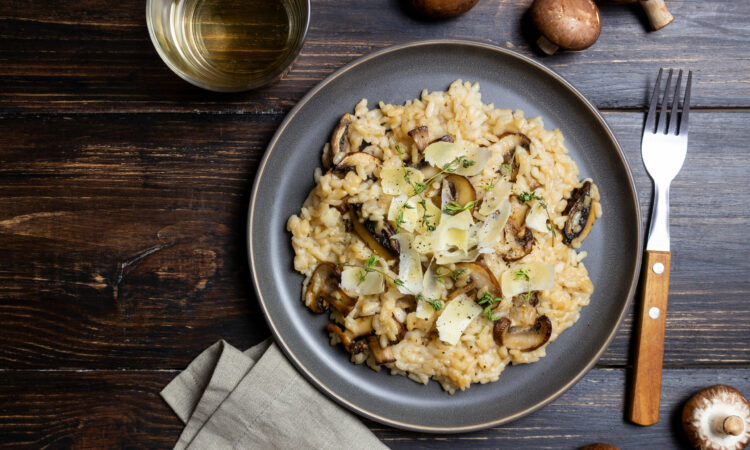 Taleggio cheese is a semi-soft, washed-rind cheese hailing from the Lombardy region of Northern Italy. Its history dates back centuries, with records of its production dating as far back as the 10th century. This cheese is renowned for its pungent aroma, which can be quite intense, and its creamy, supple texture.
Made from cow's milk, Taleggio features a thin, orange-pink rind that's formed during the aging process. Beneath this rind lies a pale, ivory interior that becomes increasingly soft and creamy as it matures. The flavour profile of Taleggio is rich and tangy, with hints of fruitiness and a notable earthiness. It's a cheese that strikes a beautiful balance between savoury and mildly sweet notes.
Taleggio is incredibly versatile in the kitchen. It can be enjoyed on a cheese platter alongside fruits and nuts, melted over polenta, or used in a variety of dishes, including pasta, risotto, and panini. Its unique taste and luxurious texture make it a favourite among cheese connoisseurs, and it continues to be celebrated both in Italy and around the world.
Recipe: Taleggio Cheese and Mushroom Risotto
Serves: 4
Ingredients:
1 1/2 cups Arborio rice
4 cups chicken or vegetable broth
1 cup dry white wine
1 medium onion, finely chopped
2 cloves garlic, minced
225g fresh mushrooms, sliced
170g Taleggio cheese, rind removed and cubed
2 tablespoons butter
2 tablespoons olive oil
Salt and black pepper to taste
Fresh thyme leaves for garnish (optional)
Method:
1. Heat the chicken or vegetable broth in a saucepan and keep it warm over low heat.
2. In a large skillet or saucepan, heat the olive oil and 1 tablespoon of butter over medium heat. Add the chopped onion and minced garlic, sautéing until they become translucent.
3. Add the sliced mushrooms to the skillet and cook until they release their moisture and start to brown, about 5-7 minutes. Remove a few mushroom slices for garnish, if desired.
4. Stir in the Arborio rice and cook for a couple of minutes, allowing it to toast slightly.
5. Pour in the dry white wine and cook until it's mostly absorbed by the rice.
6. Begin adding the warm broth, one ladleful at a time, stirring frequently and allowing the liquid to be absorbed before adding more. Continue this process until the rice is creamy and cooked to your desired level of doneness, usually about 18-20 minutes.
7. Once the risotto is creamy and the rice is tender with a slight bite (al dente), remove it from the heat.
8. Stir in the Taleggio cheese cubes until they melt into the risotto, making it rich and creamy.
9. Finish the dish by stirring in the remaining tablespoon of butter. Season with salt and black pepper to taste.
10. Serve the Taleggio Cheese and Mushroom Risotto hot, garnished with the reserved mushroom slices and fresh thyme leaves if desired.
Stay up to date with our counter products and recipe ideas - https://arkadiafoodstore.com/counters/
Tell your Facebook friends about it.
Go back