Rotisserie Chicken
Available from the Charcuterie Suzanne Delicatessen counter at Arkadia Foodstore Gozo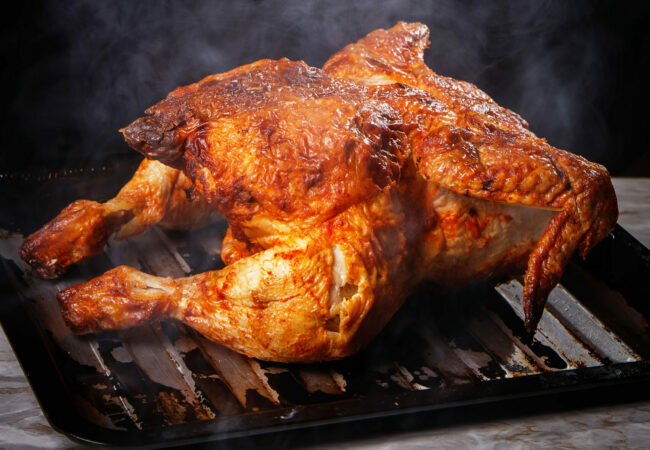 Rotisserie chicken is a quick and tasty solution to those long, busy days when you just want to arrive home, sit down, and start eating without the hassle. The chicken is cooked on a skewer which rotates over a grill. Generously seasoned and crisp, the chicken is full of flavour and can be quickly added to a wrap, salad, or sandwich for a more versatile meal.
Recipe: Rotisserie Chicken Salad
Time: 15 mins
Servings: 6
Ingredients:
1 fully cooked rotisserie chicken
1 cup celery, chopped
1 cup seedless grapes, sliced
½ cup almonds, sliced
2 tbsp fresh parsley, chopped
1 tsp salt
1 cup mayonnaise
¼ cup heavy whipping cream
Method:
1. Dice 2 ½ cups of rotisserie chicken.
2. Whip the cream in a bowl until soft peaks form.
3. Combine the diced chicken, celery, grapes, almonds, parsley, salt, and mayonnaise with the whipped cream and serve. If not serving immediately, keep chilled in a refrigerator.
Stay up to date with our counter products and recipe ideas - https://arkadiafoodstore.com/counterproducts/
Tell your Facebook friends about it.
Go back