Green Bell Peppers
Available from Charles Attard's Fruit & Vegetable counter at Arkadia Foodstore Gozo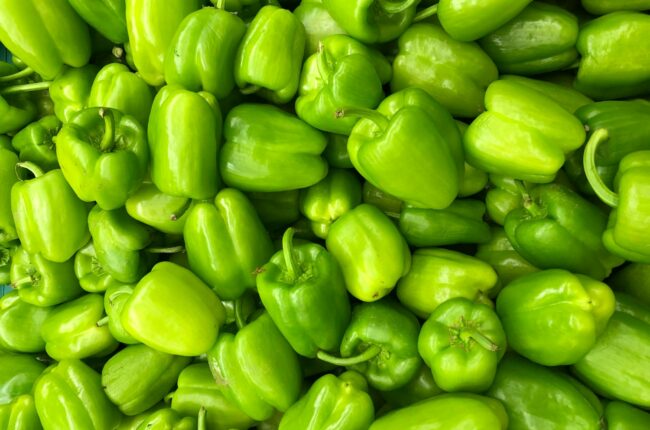 Green peppers are commonly referred to as a kind of vegetable but, technically, they are a fruit. Green peppers are simply unripe bell peppers, and they tend to be less sweet than the ripened red and yellow peppers, with a slightly bitter taste. They also have the longest shelf life of all bell pepper varieties.
Recipe: Vegetable Fajitas
Time: 40 mins
Servings: 4
Ingredients:
226g Portobello mushrooms, sliced
1 small cauliflower head, cut into florets
1 red bell pepper, sliced
1 green bell pepper, sliced
1 red onion, sliced
2 tbsp fajita seasoning
Salt and pepper
8 corn tortillas
For topping:
1 lime
Chopped cilantro
Sour cream
Sliced avocado
Method:
1. Preheat the oven to 218 degrees Celsius and line a large baking sheet with parchment paper.
2. Spread the vegetables in a single layer on the baking sheet. Sprinkle with fajita seasoning and gently toss.
3. Bake the vegetables for 25 minutes.
4. Meanwhile warm up the tortillas and prepare the toppings.
5. Serve the warm tortillas with a generous helping of vegetables each, topped with a squeeze of lime, chopped cilantro, sour cream and slices of avocado.
Stay up to date with our counter products and recipe ideas - https://arkadiafoodstore.com/2023/08/04/counters-gozo/
Tell your Facebook friends about it.
Go back