Mother's Day
14th May 2023
Mother's Day officially originated from the United States by Anna Jarvis who, after her own mother's death, wanted to commemorate the day as a celebration of mothers' sacrifices for their children. Even though the intention is the same, Mother's Day celebrations vary between different parts of the world, in date and traditions.
This year, treat the motherly figure in your life to breakfast in bed so that they can start their day off relaxed and refreshed. What's more is you'll also be helping them remember the most important meal of the day amidst their busy schedules. Join them to enjoy some quality time together.
The Perfect Occasion for Breakfast in Bed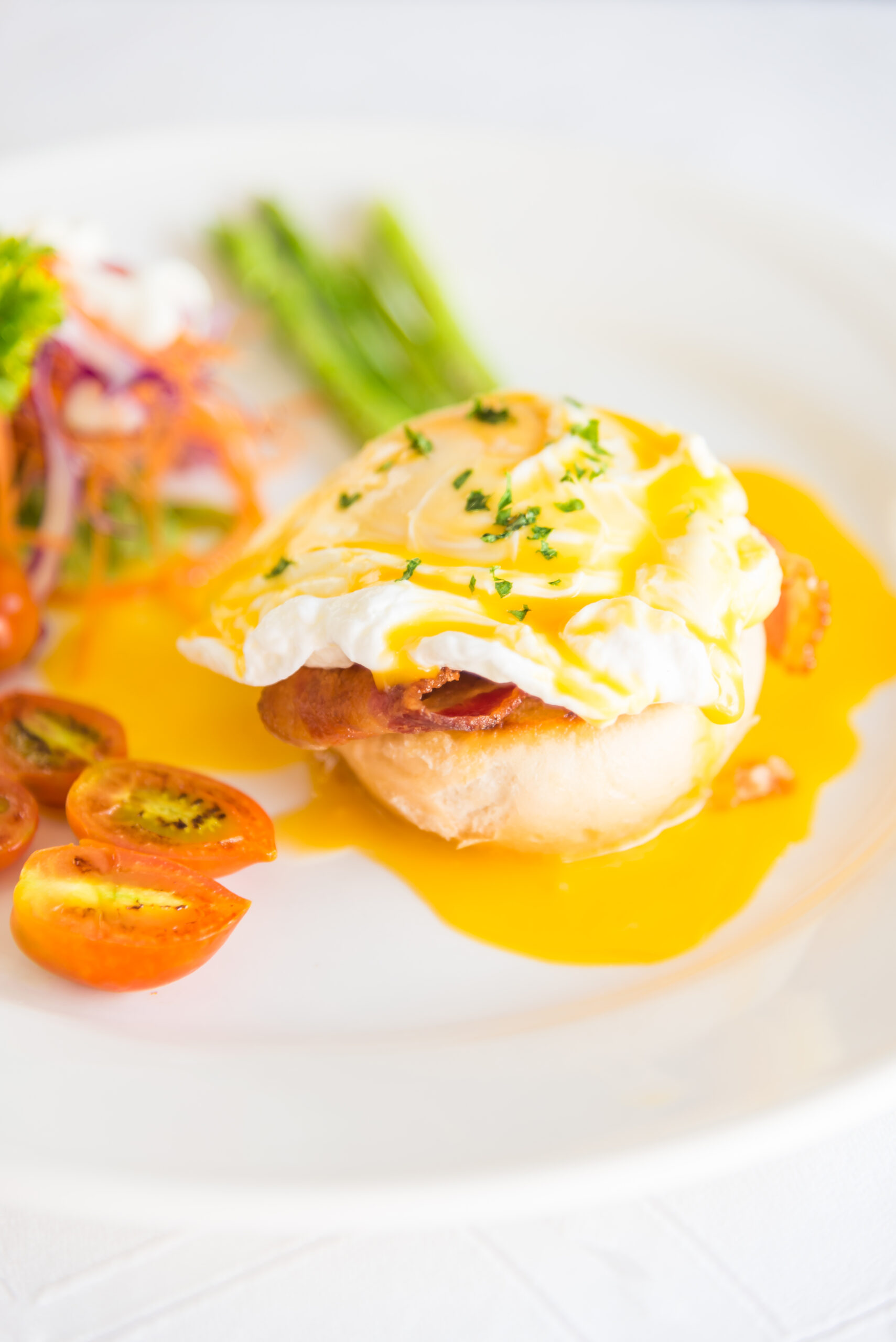 Eggs Benedict
Time: 30 mins
Makes: 4
Ingredients:
4 eggs
1 tbsp butter
4 slices bacon
2 English muffins, split and toasted
Fresh chives, chopped (for topping)
Salt and pepper
For the sauce:
2 egg yolks
1 tbsp warm water
1 tbsp fresh lemon juice
¾ tsp salt
1 stick of butter, melted
Method:
1. To poach the eggs: Fill a large saucepan with water and bring to a boil. Reduce heat to a simmer. Break an egg into a bowl and gently tip into the water, using a spatula to gently lift it off the bottom of the pan if needed. Repeat with the other three eggs and cook for about 3 minutes. Remove from the water and drain on a plate lined with paper towel.
2. Melt the butter in a large skillet over medium-high heat. Add the bacon and cook for 4 minutes, flipping once, until golden on both sides.
3. Arrange a slice of bacon on each muffin half and top with the poached eggs.
4. For the sauce: Combine the egg yolks, water, lemon juice, and salt in a blender. Gradually pour in the hot melted better and continue blending until the mixture thickens.
5. Pour the sauce over the eggs, top with chives and season with salt and pepper to serve.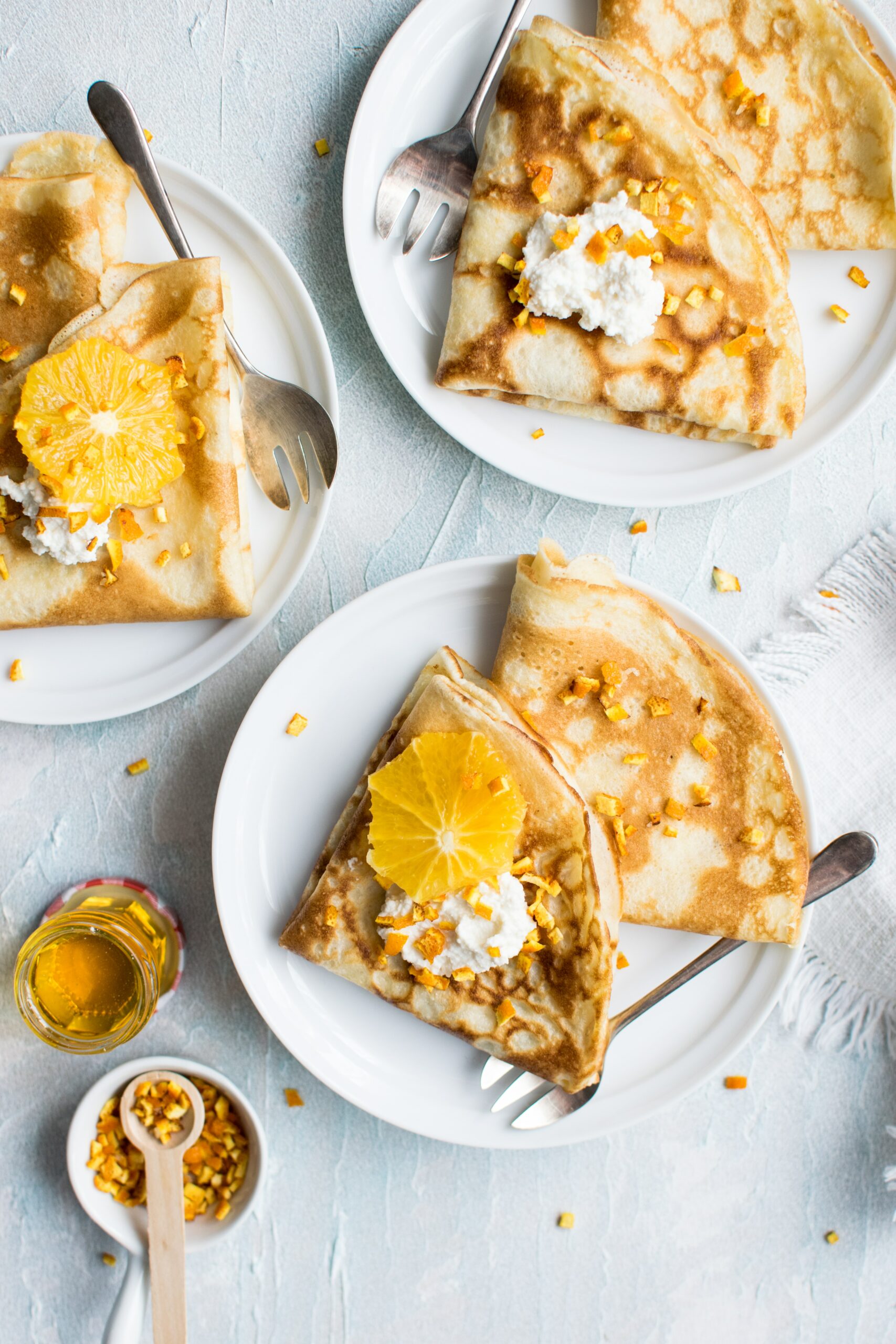 Crepes
Time: 35 mins
Makes: 4
Ingredients:
1 cup all-purpose flour
1 tbsp sugar
¼ tsp salt
2 eggs
1 ½ cup whole milk
1 tbsp unsalted butter
Method:
1. Whisk the flour, sugar, and salt in a large bowl.
2. Create a well in the centre of the mixture and crack the eggs into it.
3. Pour in the milk and whisk from the centre outwards. Let stand at room temperature for 15 - 20 minutes.
4. Melt the butter in a small skillet over medium heat and pour ¼ cup of the batter into the pan, coating the bottom in a thin, even layer.
5. Cook for 2 minutes, then flip and cook the other side for another minute. Repeat until you use up all the batter.
6. Serve with your desired toppings such as fruit or syrup.
Stay up to date with our seasonal posts - https://arkadiafoodstore.com/seasonal/
Tell your Facebook friends about it.
Go back