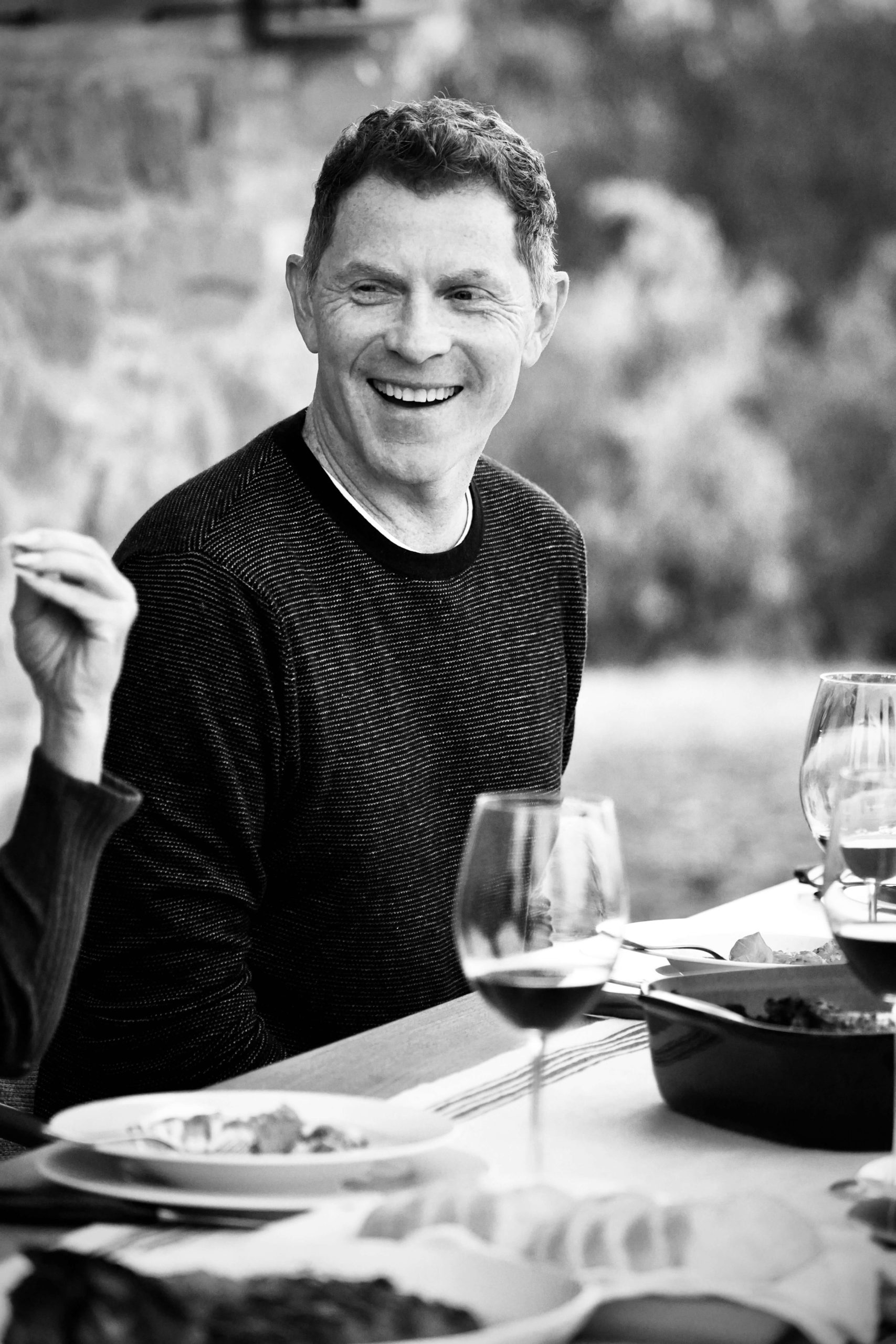 Famous Chefs' Dishes
Bobby Flay
Robert William Flay, more commonly known as Bobby, was born in New York in 1964. He is a famous American chef, restaurateur, and television personality. His rise to fame really kicked off on the Food Network's Iron Chef America, where he was one of the original competitors on the show. Flay expressed his passion for cooking from a young age, when he asked for an easy-bake oven for a particular Christmas during his childhood. When he was a teenager, he worked at a popular local restaurant partly owned by his father, where he quickly proved his talent. He was sent to New York City's French Culinary Institute by his boss, nowadays referred to as the International Culinary Centre, where he obtained an Outstanding Graduate Award. In 1991, Bobby Flay opened his first restaurant Mesa Grill, winning the James Beard Foundation's Rising Star Chef of the Year award just two years later. He continued to expand his restaurant business in other states and countries, whilst starting to get into the television business in 1994. In 2003, he launched his own show 'Boy Meets Grill with Bobby Flay' and continued to create more cooking shows as the years went by, building up quite a solid reputation as a cook as well as a television personality. One can obtain his recipes from a number of cookbooks he has written too.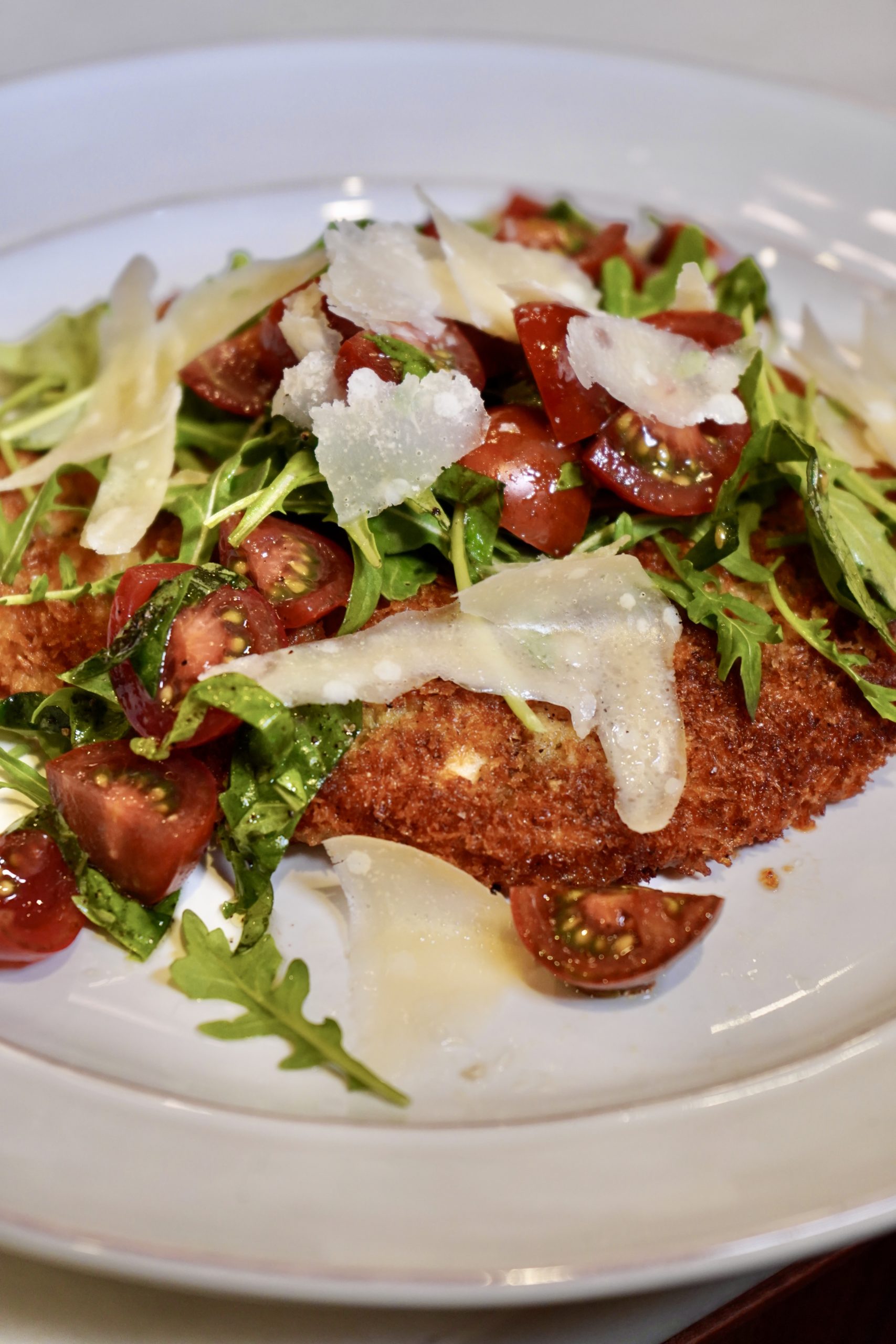 Bobby Flay's Classic Chicken Milanese
Servings: 2
Ingredients:
½ cup all-purpose flour
Salt and ground black pepper
4 large eggs, lightly beaten
1 ½ cups panko breadcrumbs
2 chicken breasts, boneless and skinless, pounded thin
¼ cup avocado oil
1 cup cherry tomatoes, quartered
5 basil leaves, sliced
2 tbsp olive oil
40g Parmigiano Reggiano, shaved
56g baby arugula
1 lemon, halved
Method:
1. Preheat the oven to 200 degrees Celsius.
2. Place the flour and breadcrumbs on two separate large plates and place the beaten eggs in a large shallow bowl. Season each with salt and pepper.
3. Season each chicken cutlet with salt and pepper on both sides. Dredge fully first in the flour, then in the egg mixture and finally, in the breadcrumbs. Make sure the chicken is coated evenly on both sides.
4. Heat the avocado oil in a large sauté pan over medium-high heat. Place the chicken into the pan and cook for 3-4 minutes on the first side, before turning over and placing the chicken onto a pan to finish cooking in the oven. This should take approximately another 4 minutes.
5. Meanwhile, combine the cherry tomatoes, basil, and olive oil in a small bowl. Season with salt and pepper and set aside.
6. When the chicken is ready, remove from the oven and serve topped with some arugula leaves, tomatoes, Parmigiano shavings and a squeeze of lemon.
Stay up to date with our Famous Chefs' Dishes - https://arkadiafoodstore.com/famouschefdishes
Tell your Facebook friends about it.
Go back